Dallas Fort Worth Massage Chair
Do you love massages but have trouble finding the time to visit your massage therapist in Dallas? Would you like the ease of a massage in your own home, instead? A 
massage chair

 
may be the solution! You don't even have to shop all over 
Dallas to find the best massage chair
.

 
In fact, you don't even need to leave your house! Browse all of our massage chairs and high-end massage products online and see them in your home using our View in Your Room feature. Shipping is free and you can use your 
HSA or FSA

 
to purchase.
Zarifa has the massage chairs you are looking for, and you do not even need to leave your home! Search and shop all our massage chairs and high-end massage products online and visualize them in your space using our View in Your Room feature. Shipping is free and you can use your HSA or FSA to purchase.
Email us at support@zarifausa.com or call at 385-645-0255 Massage therapy is one of the oldest and most powerful practices to relax both your body and your mind. Massages prevent and relieve back, shoulder, and neck pain, soothe anxiety and depression, help maintain proper posture, and improve circulation. Among other things, massage therapy is particularly helpful for desk workers.

Although it might not seem like it, desk workers have a physically taxing job. All the stress, pain, and imbalance amassed through long hours of sitting in a chair can manifest as neck, shoulder, and back pain.

Regular exercises, frequent stretching during work, sitting in an ergonomic and comfortable chair with proper neck and footrests, and maintaining a proper position are all required when it comes to avoiding such ailments. However, nothing relaxes and soothes all the stress and pain in your body quite like massage therapy.

Given its benefits, it should come as no surprise that more people have started including regular massages in their fitness regimen. Although massages have traditionally been done massage therapists, massage chairs are becoming immensely popular due to their convenience, mobility, and time efficiency.
Massage Chair Buying Guide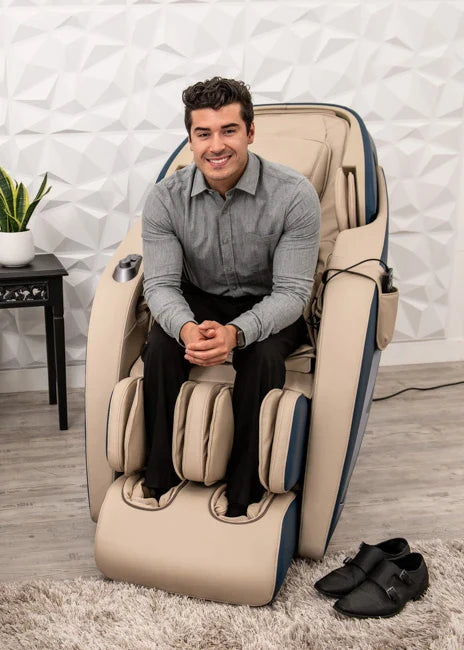 Choosing the Right Massage Chair
Yes, it really is possible to get a great massage from the comfort of your own home! Our massage chairs help relieve stress, treat pain and illness, alleviate delayed onset muscle soreness, and promote your overall health and wellbeing.

Our collection of full body massage chairs allows you to create a completely customized massage experience each time you sit down. With over 20 settings to choose from, you can generate a personalized massage every time you sit down. Our heated technology offers same benefits as a hot stone massage, and our zero-gravity technology takes all the pressure off your back when you are in a reclined position. If interested in enjoying the benefits of massage therapy in the comfort of your home and want to own a massage chair, here are a few things to consider before purchasing.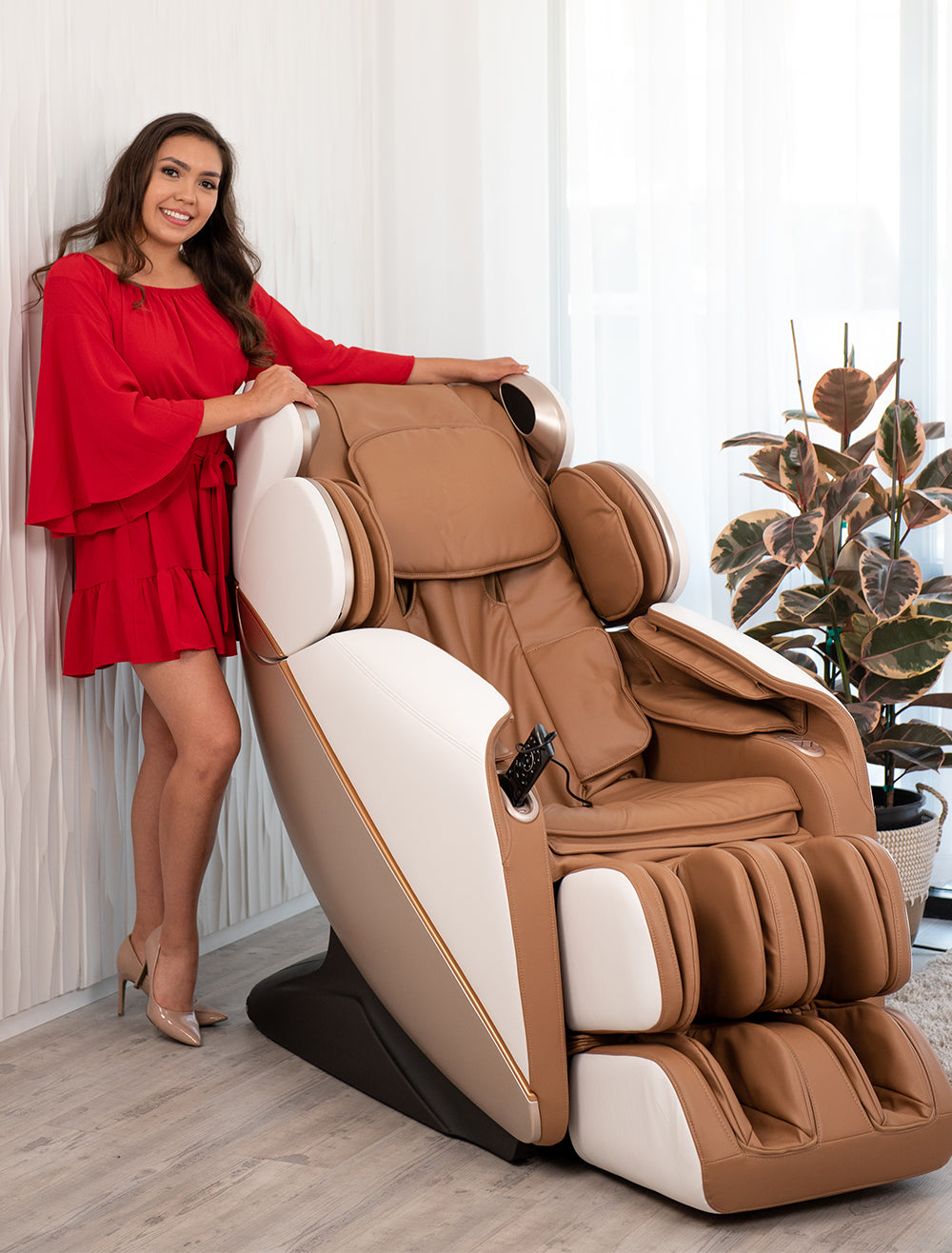 Benefits of Massage
While there is a lot of chatter about the health benefits of massage, there is one thing we know for sure: it feels good! However, there is solid research and evidence that massage is a powerful way to boost your immune system and that it offers several other physical health benefits.

No one can deny the restorative power of massage. It is great for reducing pain, depression, anxiety, and stress, along with boosting your immunity. All of these have an impact on our mental and physical well-being. Pain can greatly affect your life and massage is known to help reduce pain by increasing blood flow, easing inflammation and reducing muscle tightness.

It is a fact that people who have a high level of stress are more prone to injury and illness. Reducing stress is another powerful benefit of massage. Stress can elevate your heart rate, causing an increase of the stress hormone cortisol, which inhibits weight loss, elevates blood pressure, causes headaches, digestive problems, sleep problems, heart disease, and memory and concentration issues just to name a few. These all effect our immune system and can make you physically ill. You may not be able to remove all the stress in your life, but you can take control and utilize stress reducing measures.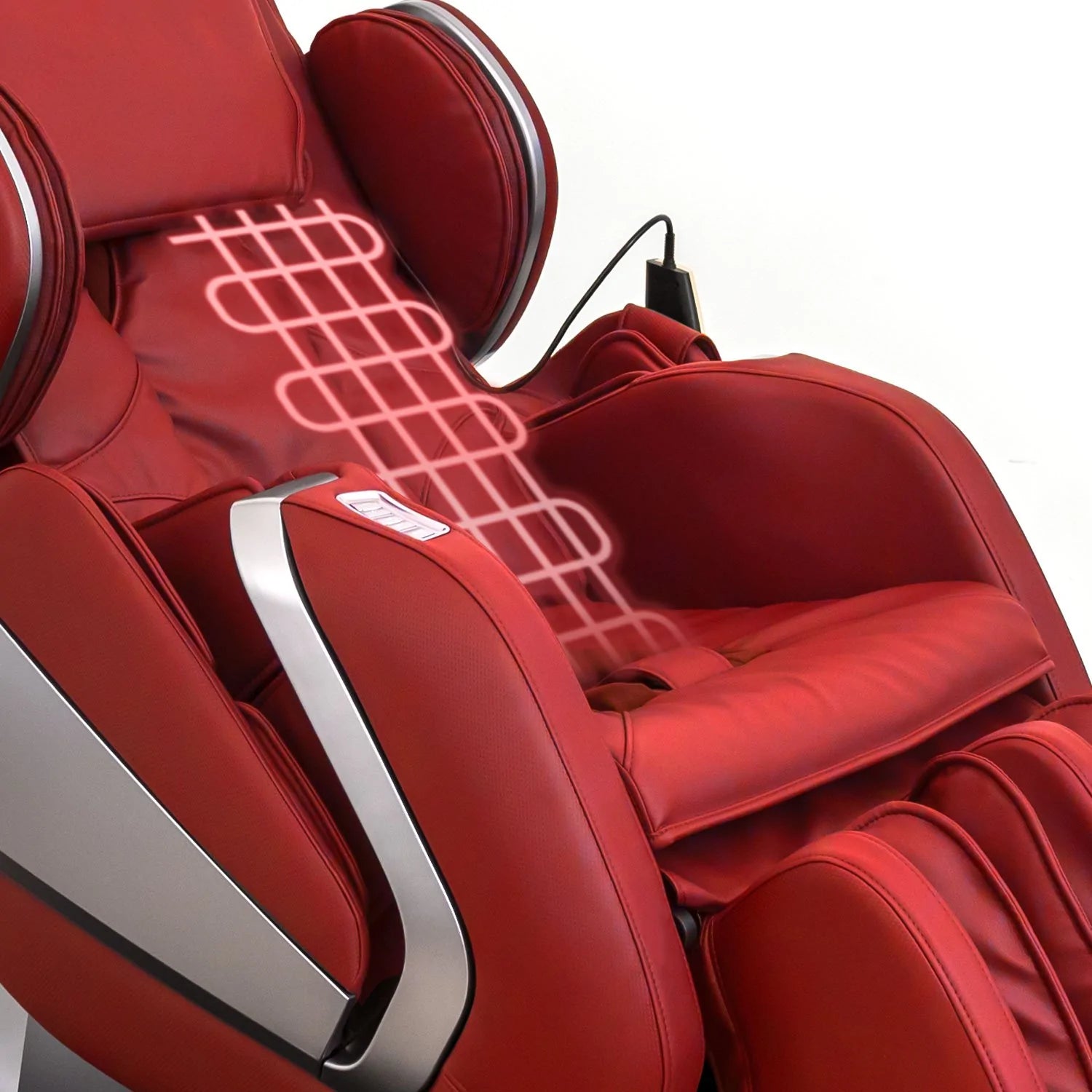 Therapeutic Heating
You can enjoy a comfort massage with heat therapy. This heat is very useful in stretching the soft tissue of your muscles providing your comfort from pain relief. Since the warmth from the seat improves the blood flow of the body, it supports the process of healing and boosts the lymphatic system, thus is quite beneficial to health. 
Flexible Leg Extension 
Coming with a sliding in and out option, up to 5.5 inches, this foot massager is an effective choice for users as the height is adjustable. This offers the users a customized and relaxing foot and leg massage anytime. This adjustable leg extension with the feature of sliding in and out provides you the option of enjoying the massage as you like it!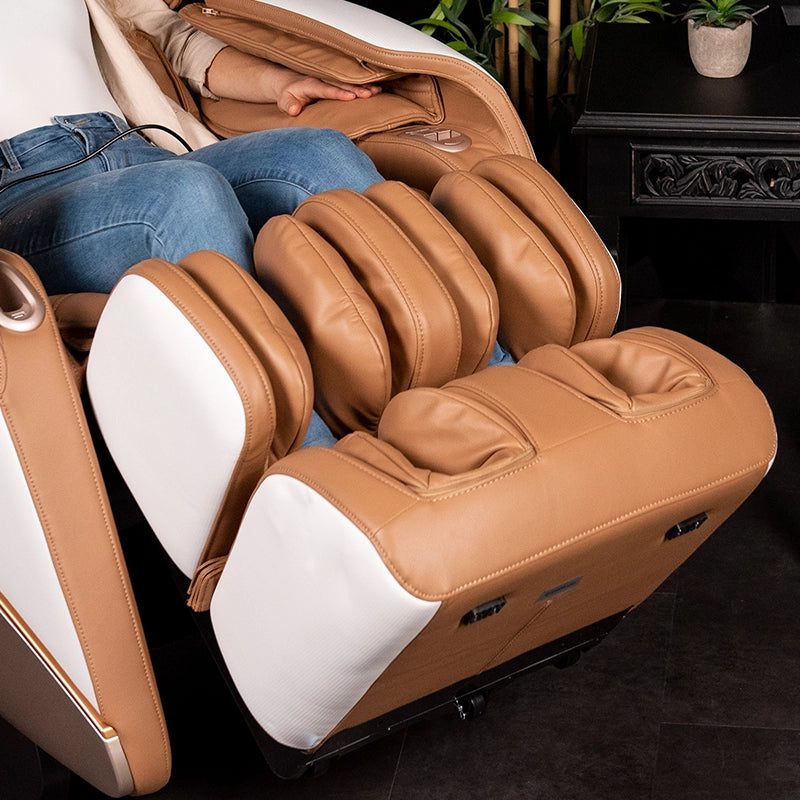 Calf And Foot Massage
This special set-in ankle gripping cradles make sure your foot is in place as you massage your calves, ankles and foot soles. While your ankle is set in place, you can ensure to enjoy your massage without worrying about positioning it.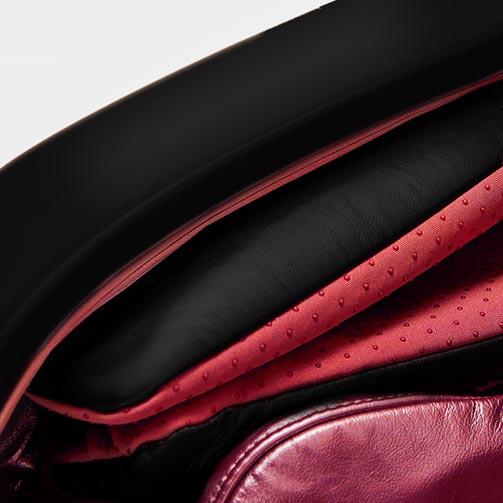 Superior Leather Quality
Being made of the best leather quality, you can sit back and relax without worrying about its durability and guarantee. It is made to last long no matter how often it is used.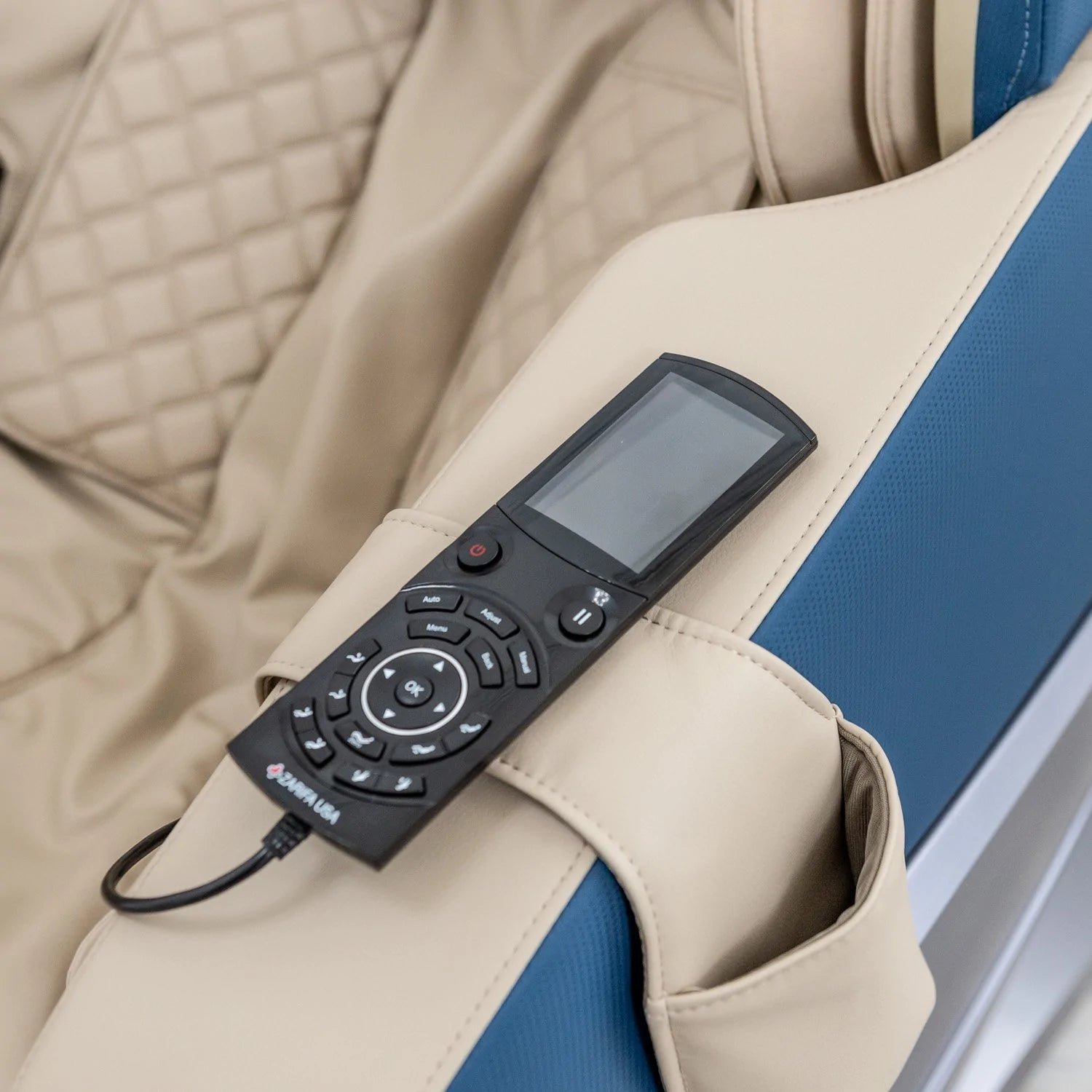 Personalized Controls 
For your comfort to ensure that you enjoy a massage that you love, there are 22 adjustable massage modes. As you get to choose the mode that suits you best, you can get the maximum benefit.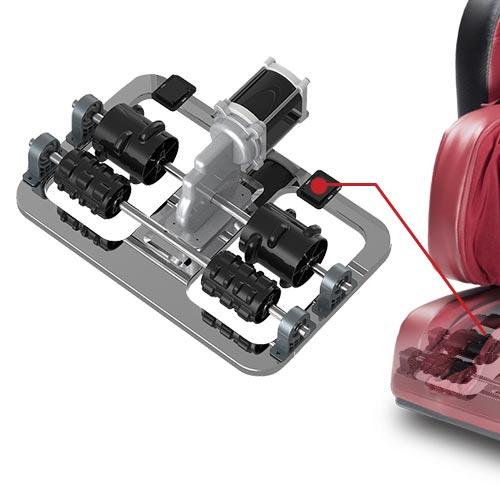 Reliable and Durable Motors
Designed with the most high-quality motors, these massage chairs are designed to last long and ensure delivering the best, deep and relaxing massage. Yes, that is what many massage chairs like Zarifa have to offer. Complete relaxing massage!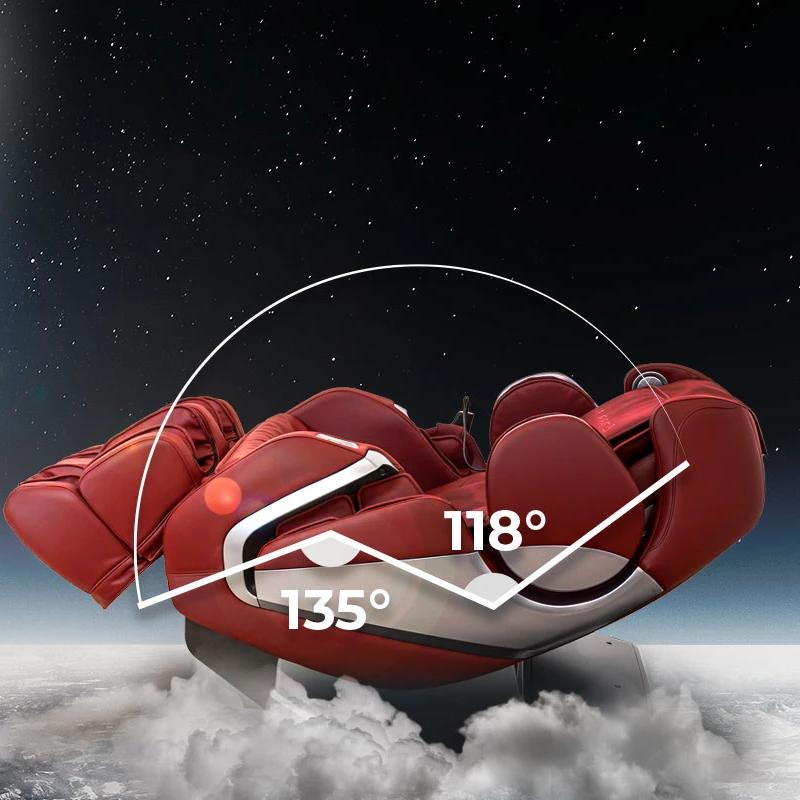 Zero Gravity Feature
Legs extend 135° and spine stretches along 118° line creating the feeling of weightlessness.
3D and 4D Massage Programs
Beyond 3D, the Zarifa Z-Smart Massage Chair offers 4D massage by including the dimension of variable speed. You can slow down or speed up different sections of the chair individually mid-stroke, similarly to a professional massage therapist.
Full-Body Compression
Strategically places air cushions apply pressure to the body in targeted healing points in order to manipulate and stretch muscles. The Z-Smart massage chair allows you to truly enjoy a massage in the comfort of your home.