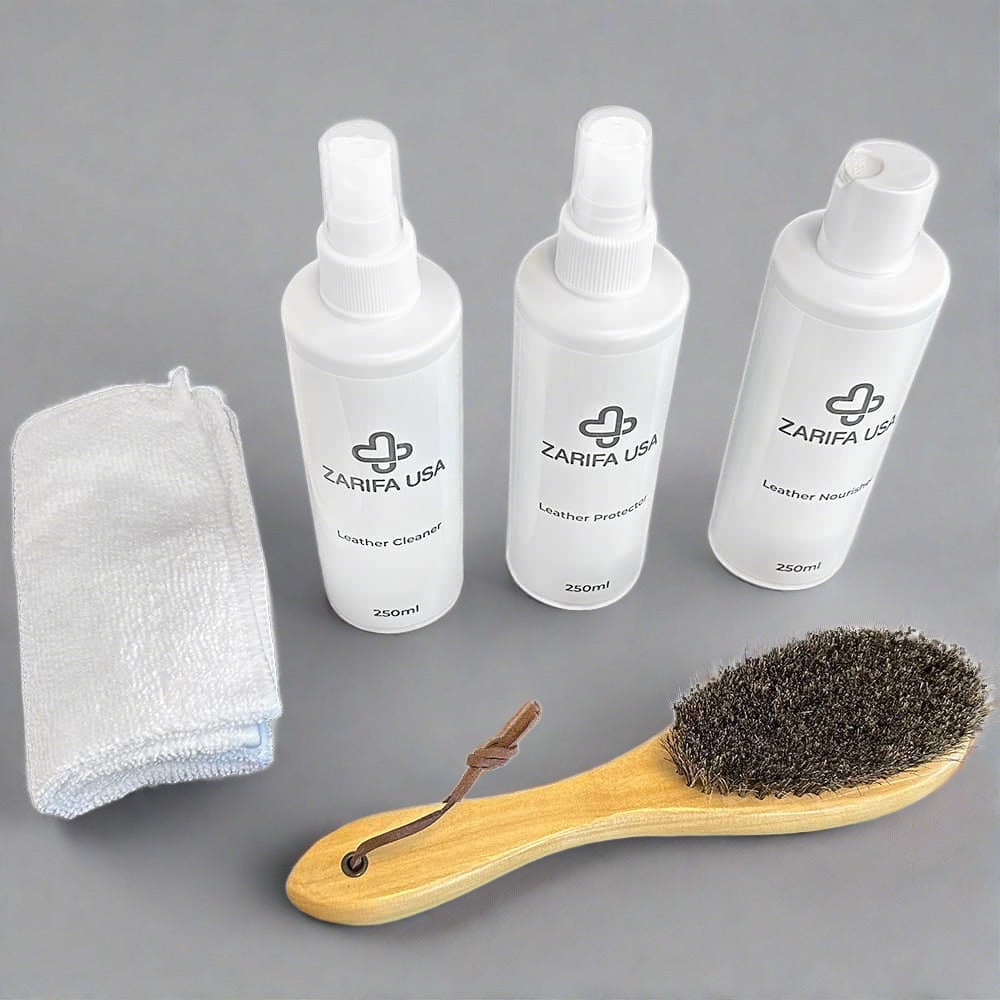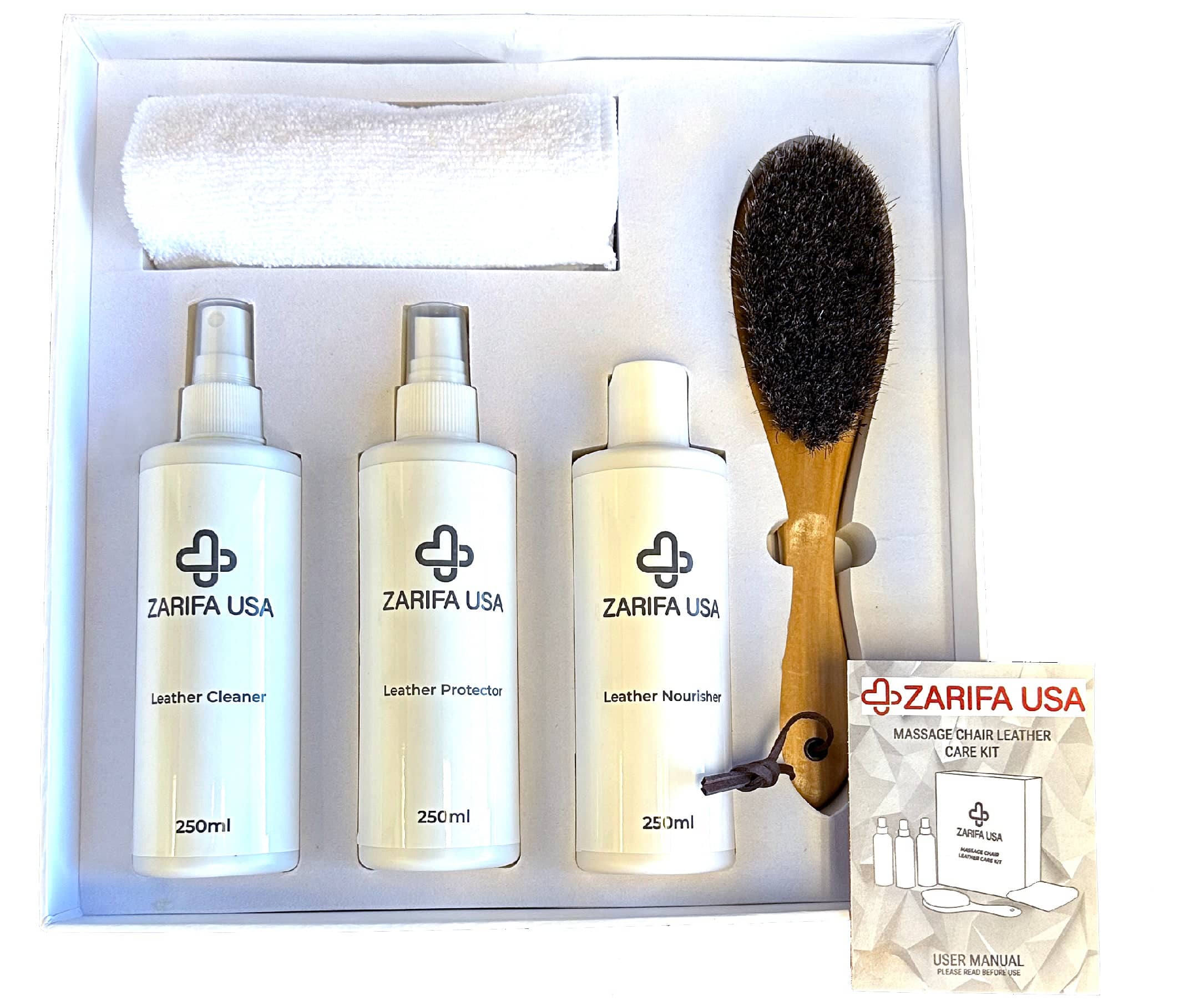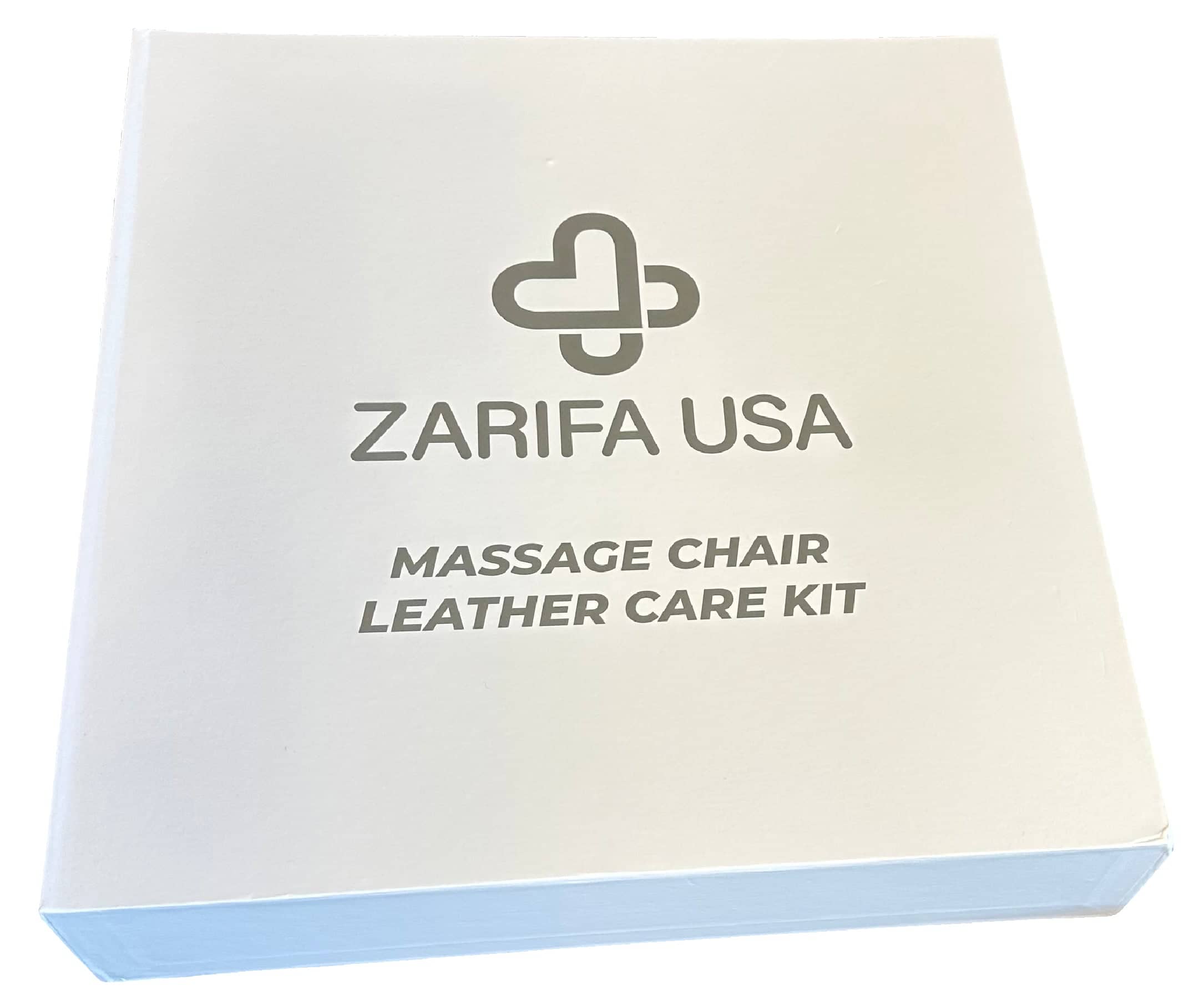 Leather Care Kit
Keep your massage equipment clean and fresh with our Leather Care Kit.  With Protectant, Cleaner, and a Nourishing liquid you can have your leather surfaces looking good as new for the life of your product. 

Step 1:  Apply Cleaner to provided microfiber rag and wipe leather gently. Allow to dry.
Step 2:  Shake Protector bottle well, and apply to leather directly. Rub gently with soft cloth. 
Step 3:  Shake Nourisher bottle well, and apply to cloth before rubbing on leather. Allow to dry completely before use.