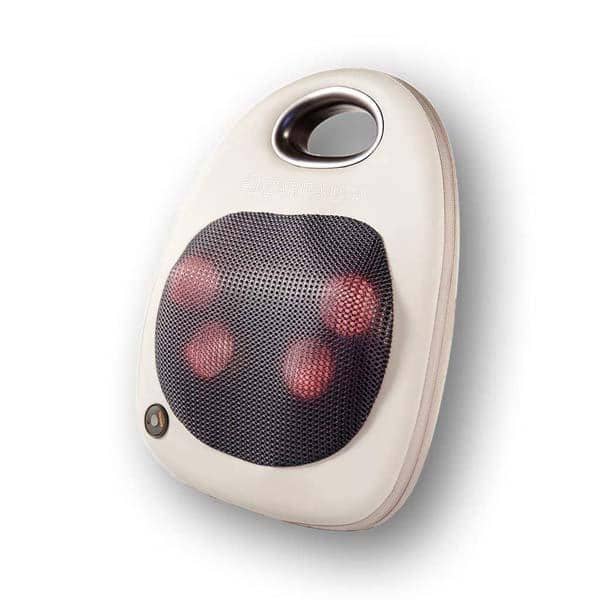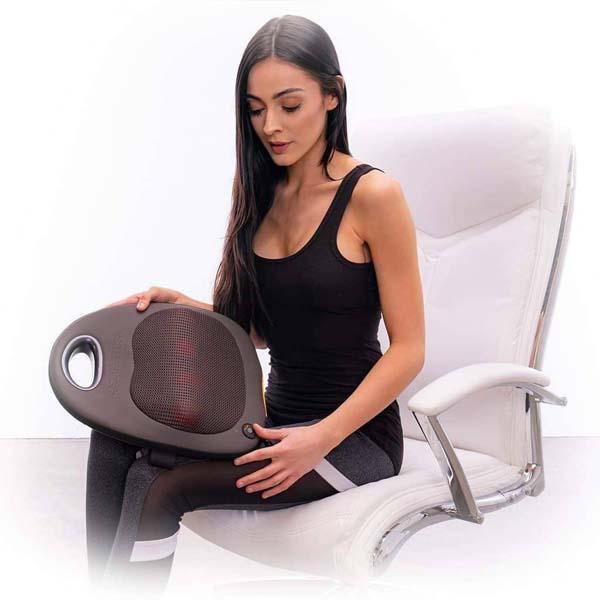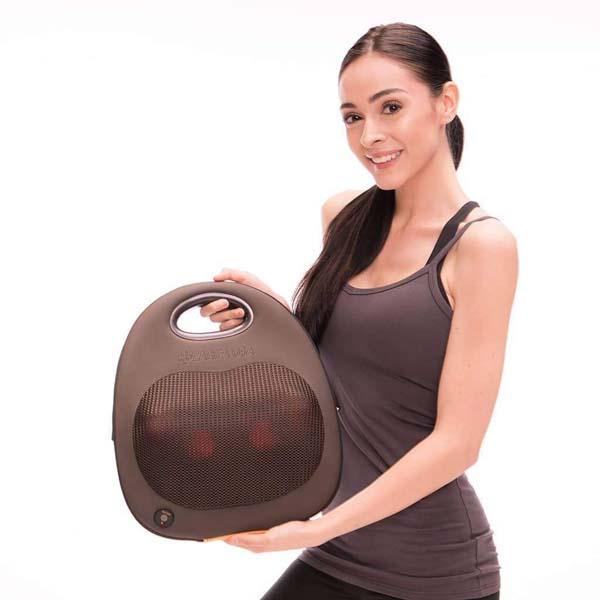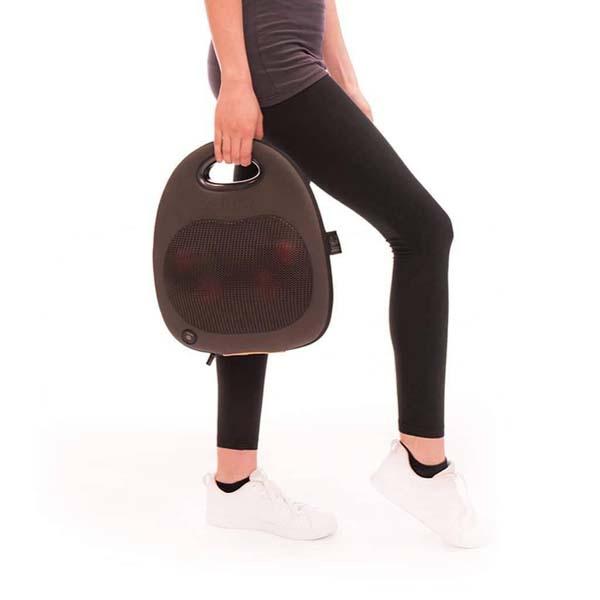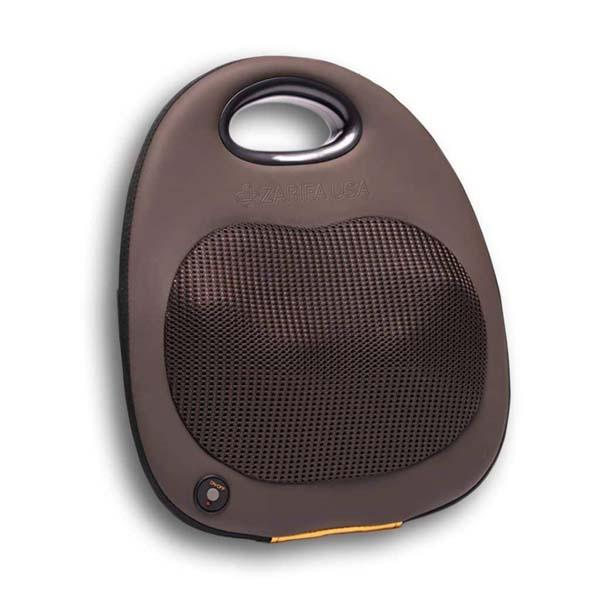 Smart Cushion
The Z-Smart massage Cushion Plus is a portable version of our shiatsu classic cushion. It features 4 massage heads, heated rollers, easy to use handle and quiet tech for discreet use. You are able to use your HSA or FSA to purchase this massaging cushion. See below for more details.
You are able to use your HSA or FSA to purchase this product.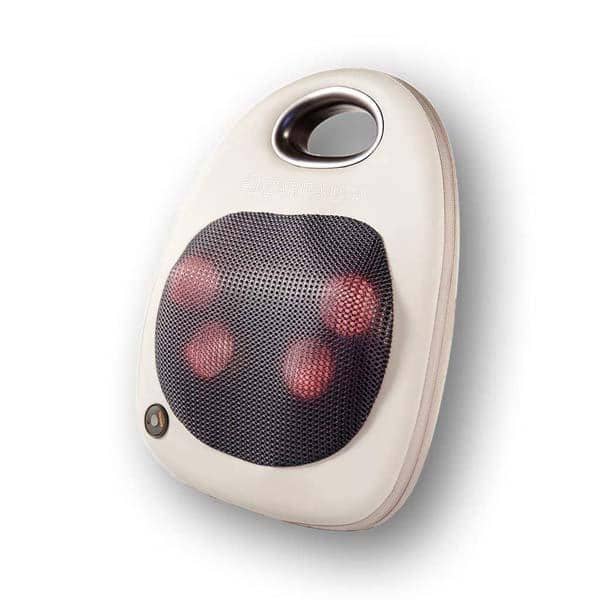 Overview
Versatile Battery Powered Massage Cushion
A mighty yet portable machine, the Shiatsu Massage Cushion can be taken anywhere at any time for full body tension relief. Plus, this is an FDA Class-II Medical Device with an intensive medical certification like no other massager on the market.
The Shiatsu Massage Cushion Plus offers a quiet massage with 3D kneading. Shiatsu portable massage cushion material is like no other with solid stitching and soft textiles that are difficult to find among lower quality alternatives, you can also try Shiatsu Massage Pillow for your neck and back pain.
Smart Cushion Features
Multiple Intensities
Adjust your massage intensity level for a variety of back pain needs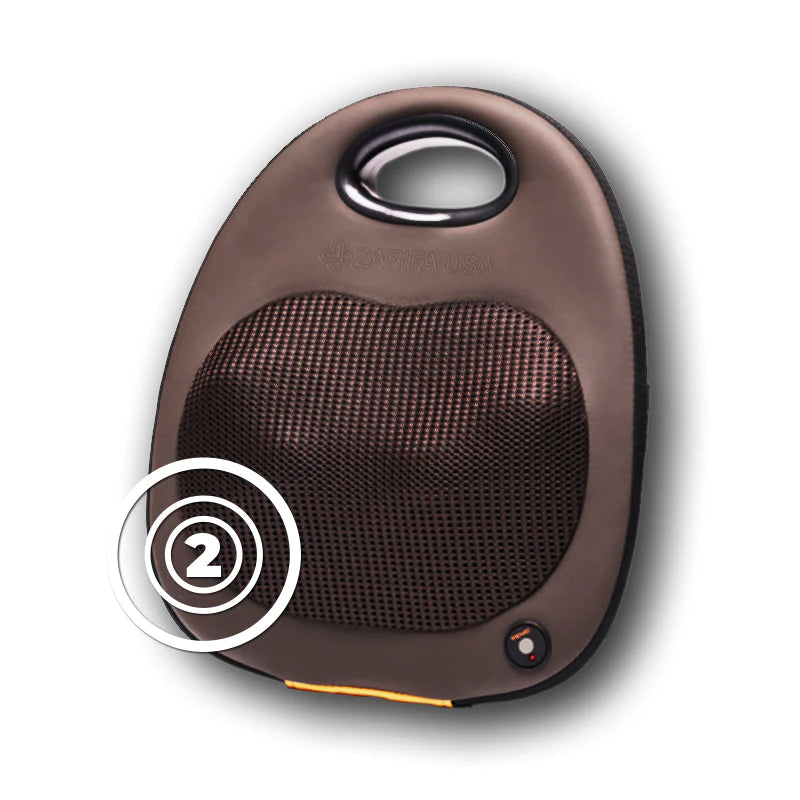 Quiet Motors
The quietest motors in a massage cushion. Our brushless design is perfect for peaceful massage.
Comfort Textile
Durable and comfortable massage cushion textiles.
4 3D-Shiatsu Massage Nodes
There are 4 rotating massage points that move on all three axis of movement, side to side, up and down, in and out.
Integrated Feeling of Jade Heat Stone Massage
Two massage heaters mimic and replicate a jade stone heated massage.
Velcro Car Straps
Incorporates Velcro straps for easy attachment to any chair and car seat.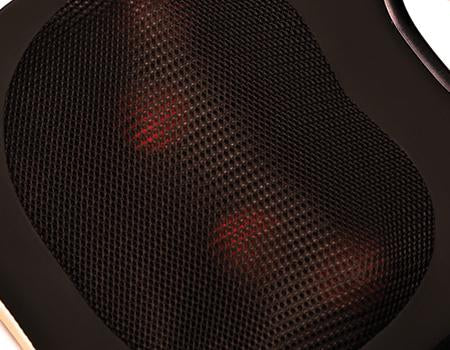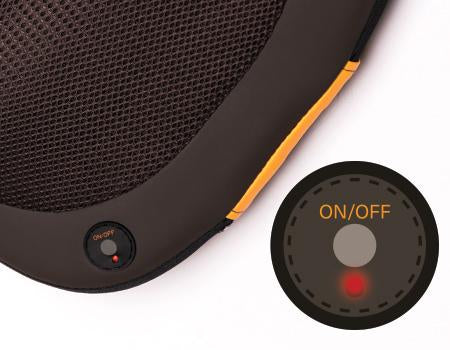 Portable Convenience
Portable and Ergonomic to fit you and your daily routine. Includes comfort straps and Velcro for easy carry and hands free operation
Smart Switch Technology
Sequence between all of the features included with the Massage Cushion +. Also Included are Soft and Long Press functionality.
Quality Construction
The Z- Smart Massage cushion incorporates Quality Stitching, Better Leather and Softer Textiles.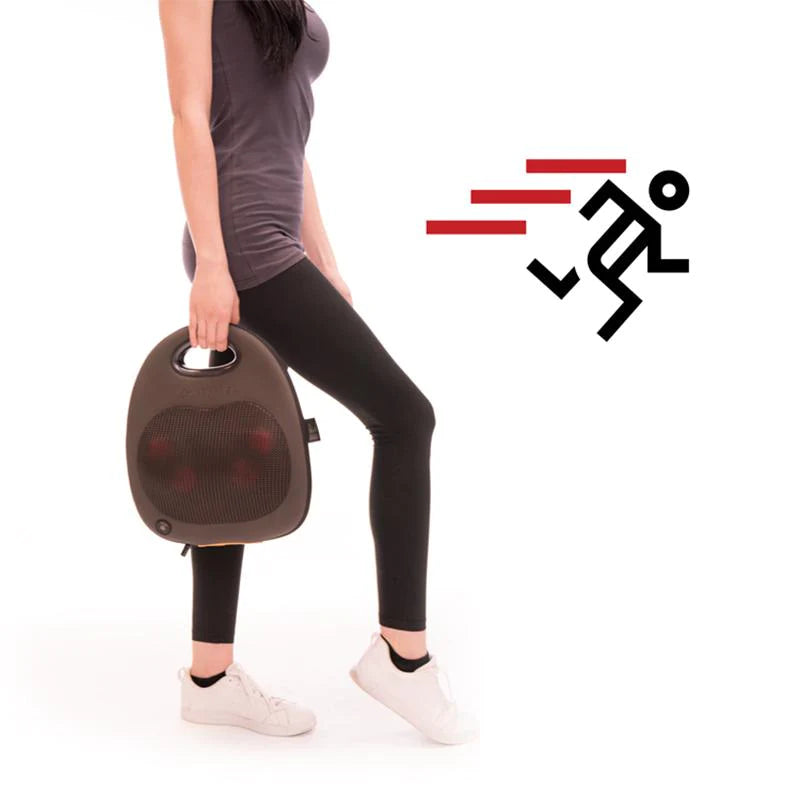 Convenient Carry Design
Unplug and Go with Easy Carry Handle No hauling or Cords just immaculate massage you can take with you. Easy carry handle included.
Theraputic Pain Management
Unwind after a long day at work with a full body shiatsu massage, that reduces tension and soothes aching muscles. Our Z- Smart Massager relaxes and rejuvenates you, so you can spend more time doing the things you love and less time in pain.

The Shiatsu Massage Cushion Helps with the Following Symptoms:
•Neck Pain •Frozen Shoulder
•Sciatica Issues •Tense Quads and Hamstrings
•Sore Feet and Plantar Fasciitis
•Cramped Stomach Muscles Muscle Spasms Degenerative Disc Disease
•Lower Back Pain Inflammation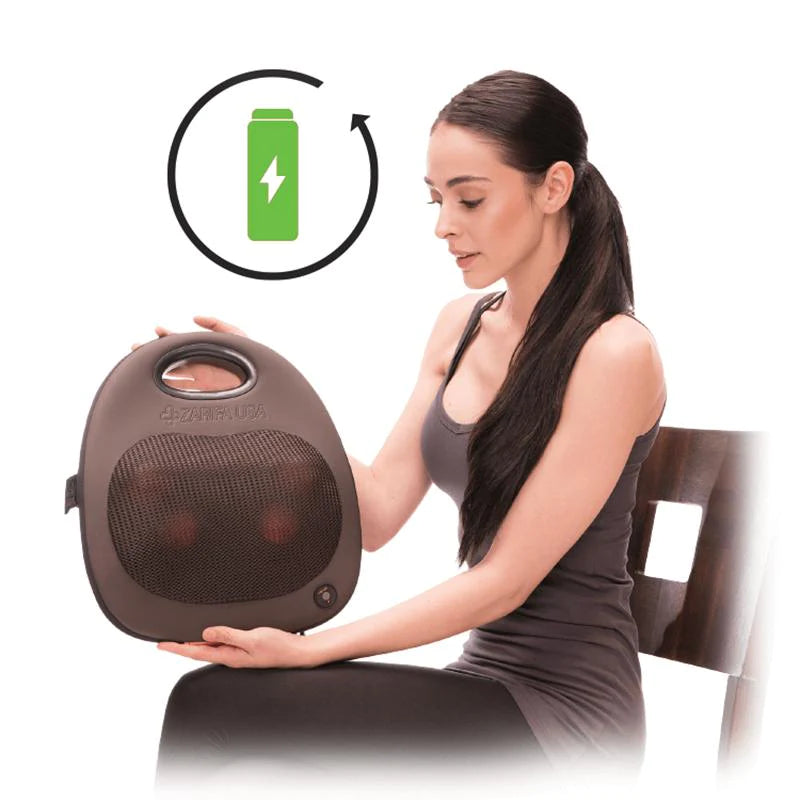 Shiatsu Massage Cushion Recharge And Go
Three Cell Li-Ion Battery Unplug and Go and get the same Therapeutic Massage wherever you need it. Battery is long lasting and is perfect for the eco-conscious shopper. Our shiatsu massage cushion Li-Ion batteries are composed of fewer heavy metals, and are easier on the environment.
If you are a person who sits in front of a computer or a laptop for 8-10 hours a day or you have to drive a car on long trips, you may be suffering from backache. A good massage can help you reliev...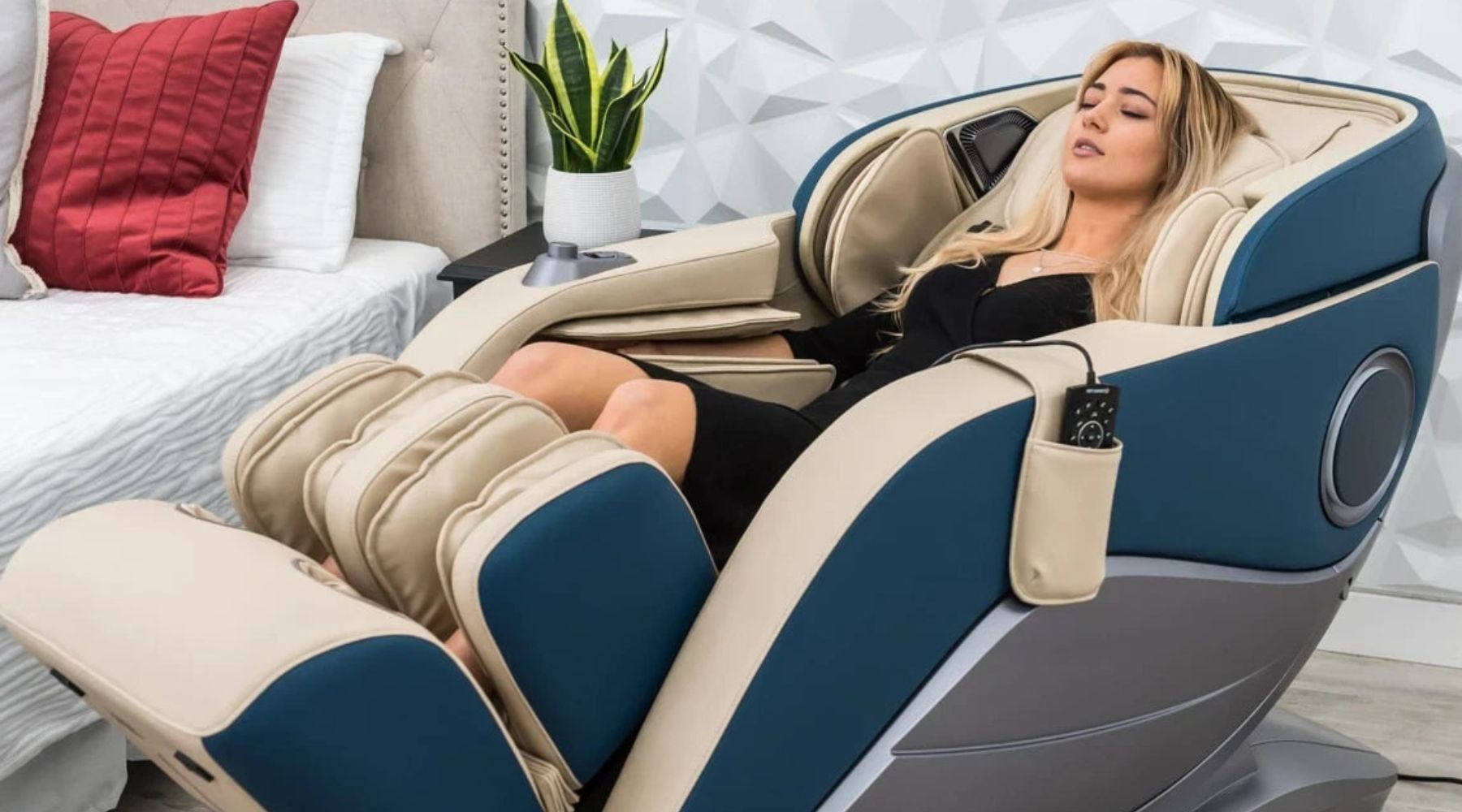 5 Ways To Deal With Muscle Aches As You Age
Everyone gets older. Aging is a natural part of life. Still, with age comes some annoying, unwanted symptoms, such as muscle aches. Read this guide on five ways to deal with muscle aches as you age...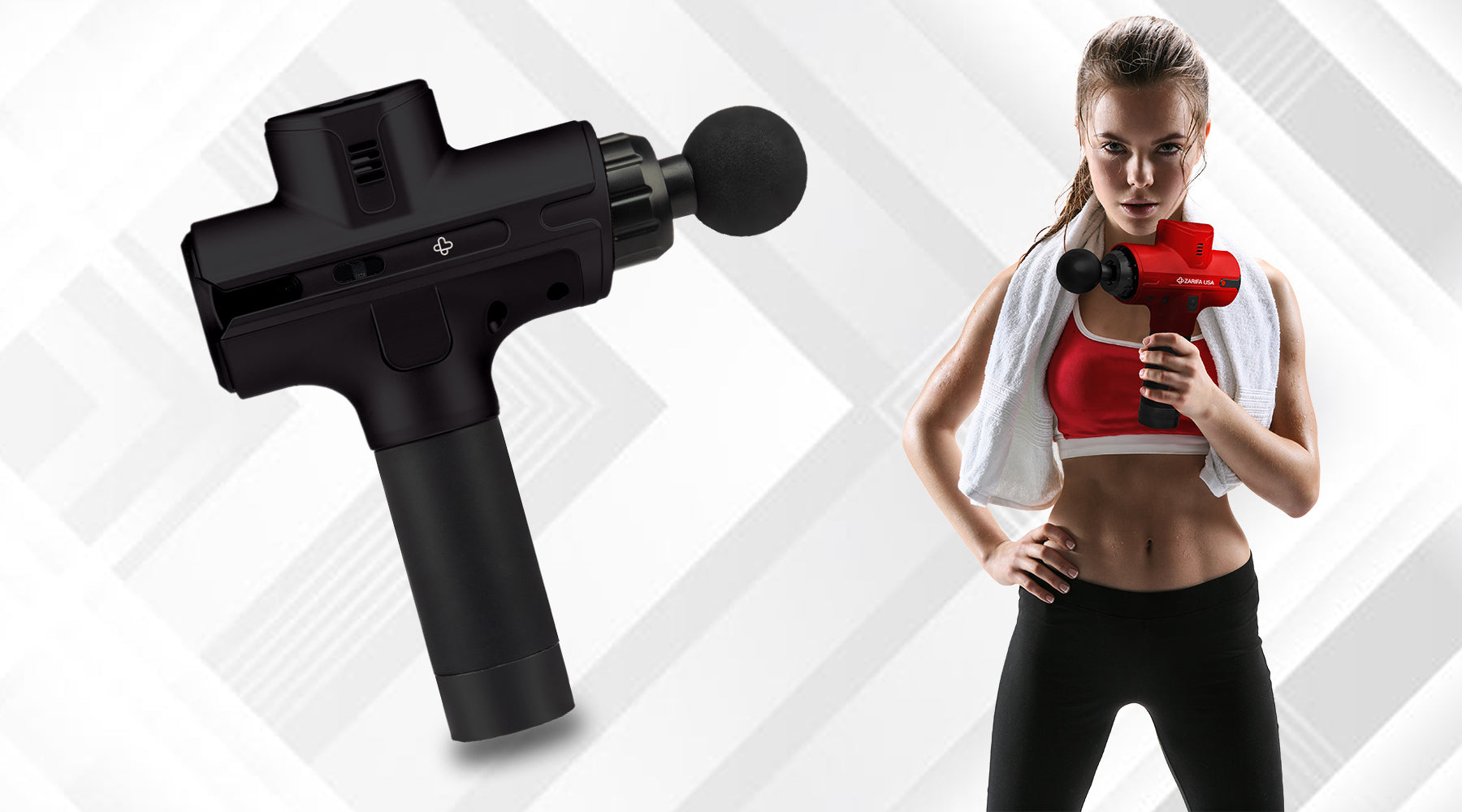 Massage guns vs. foam rollers is a fierce competition. Cutting-edge technology in these devices restores muscles and boosts blood flow. What is the most efficient way to reduce the soreness in the...