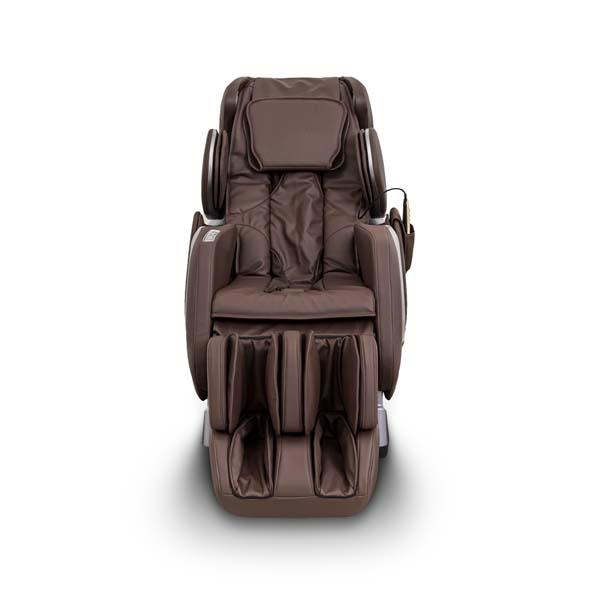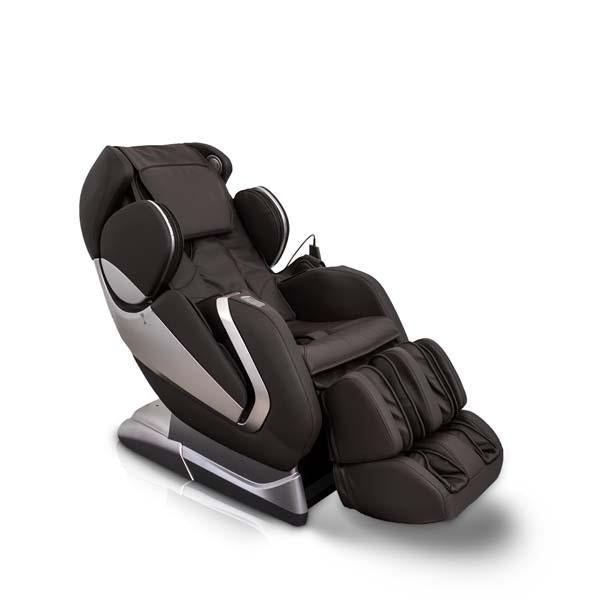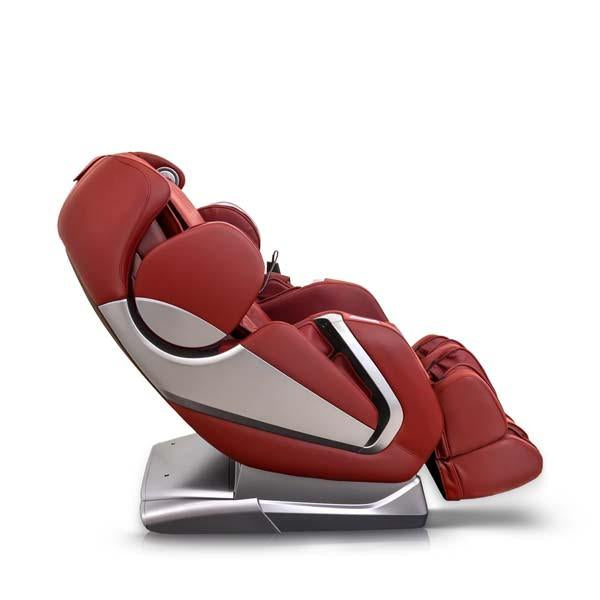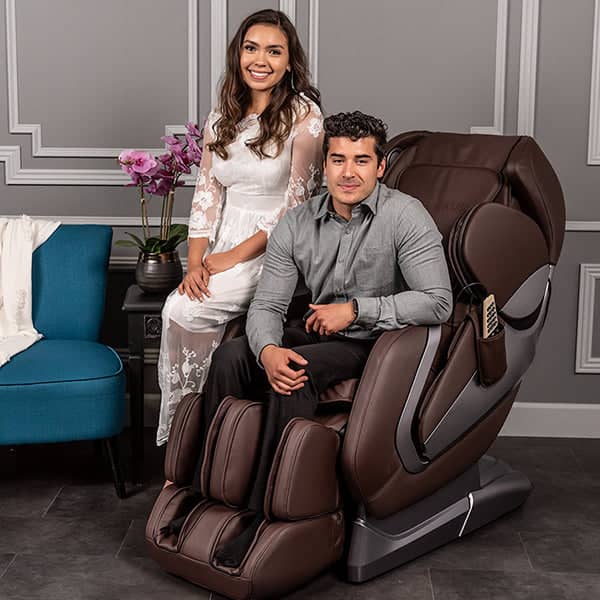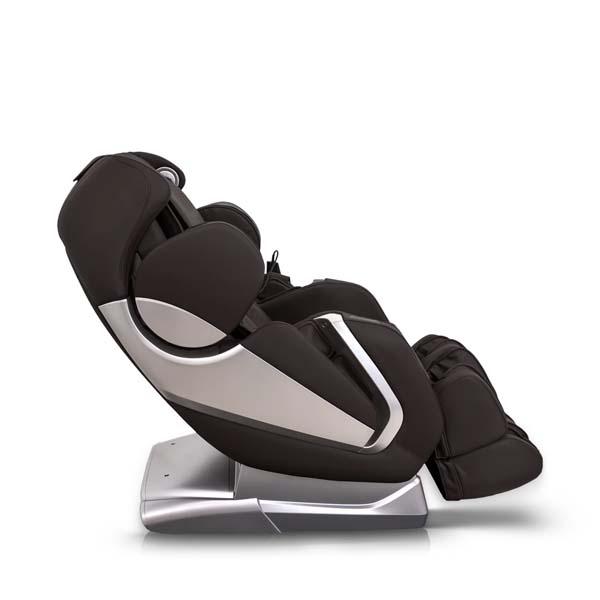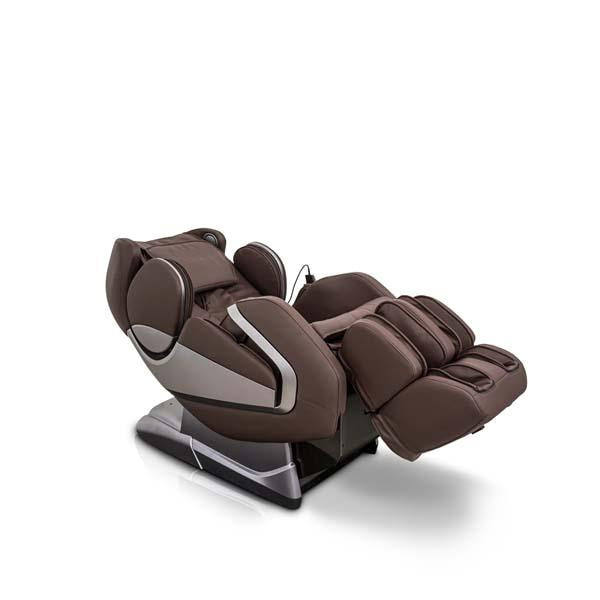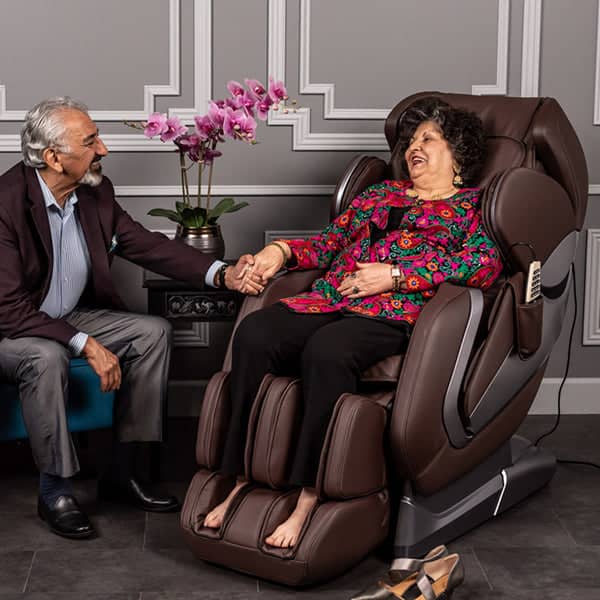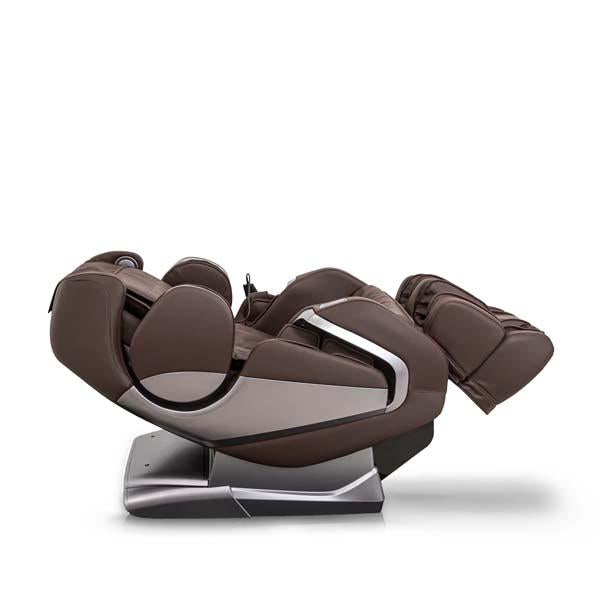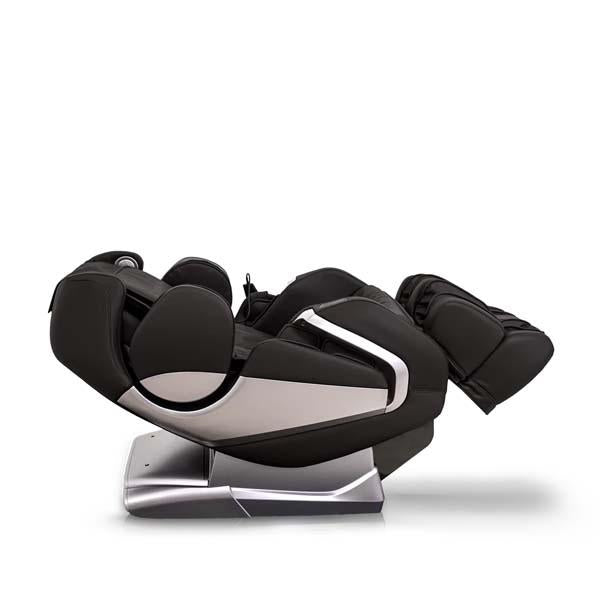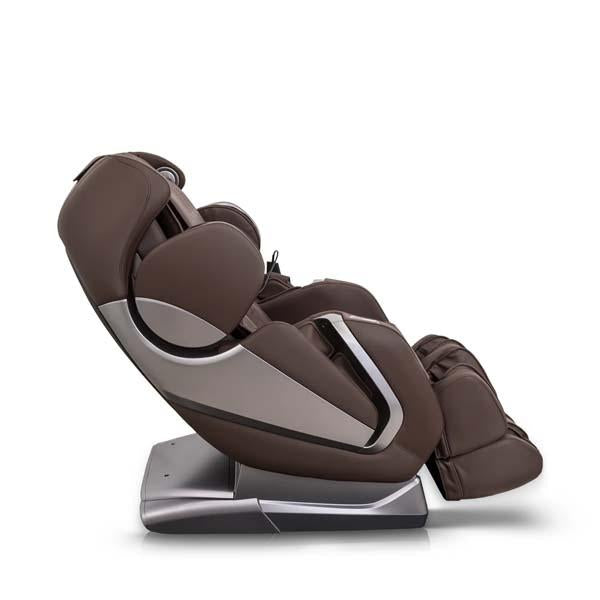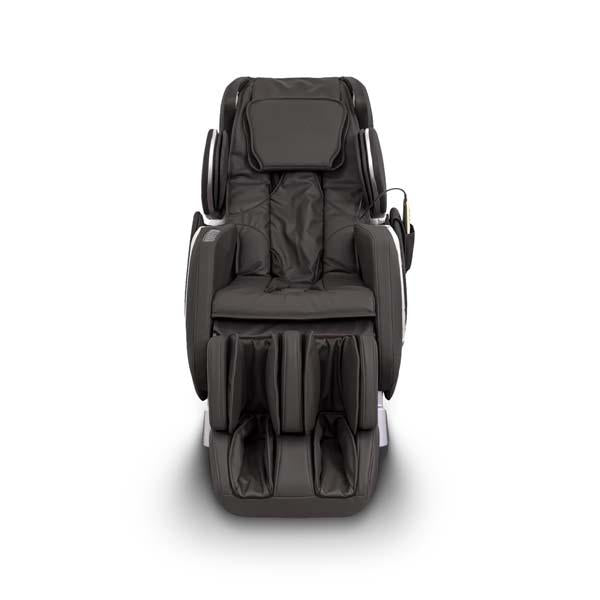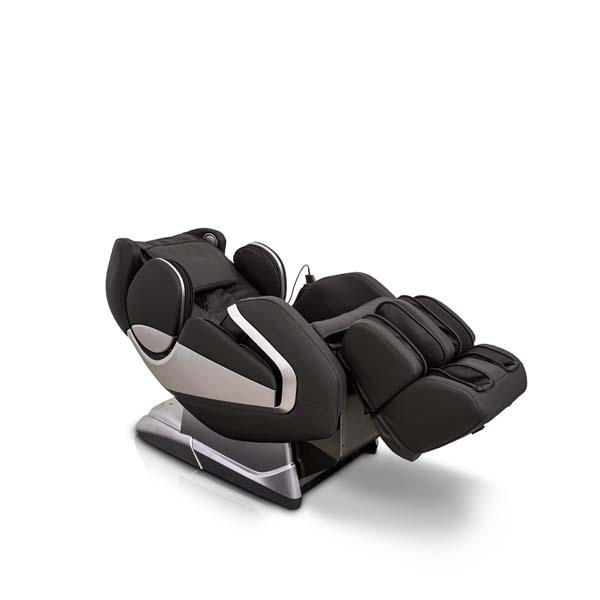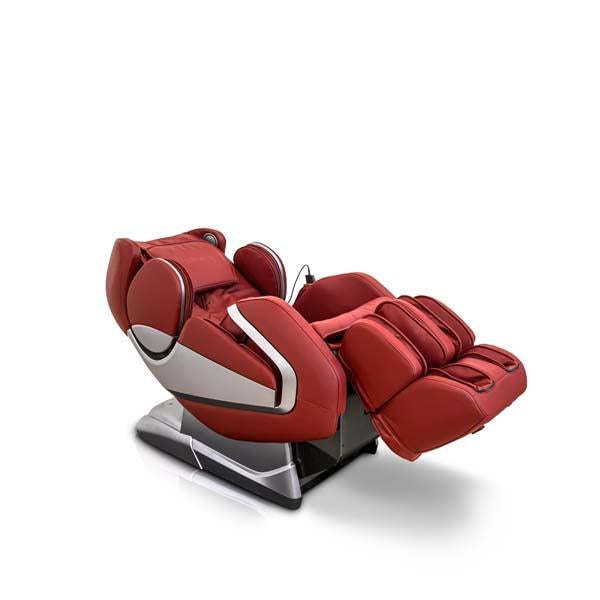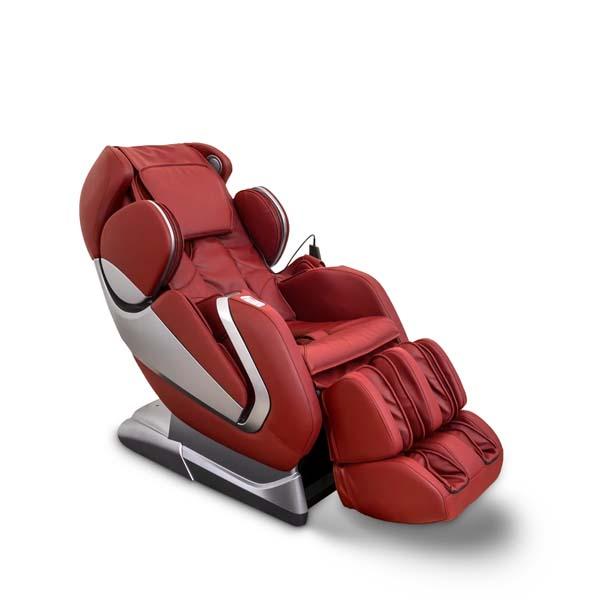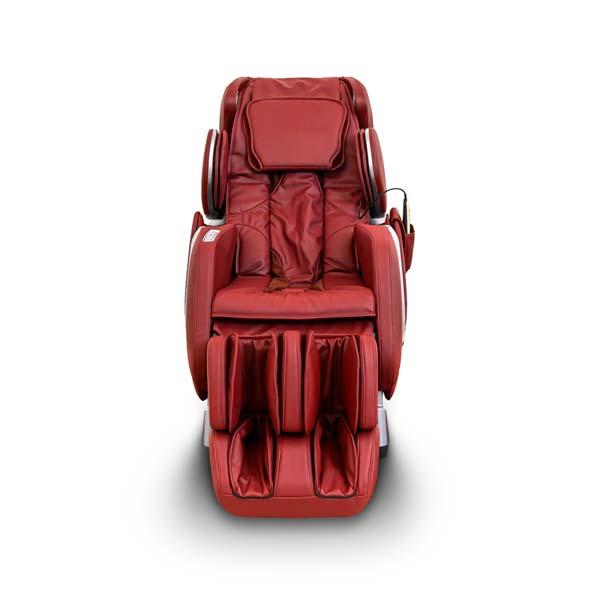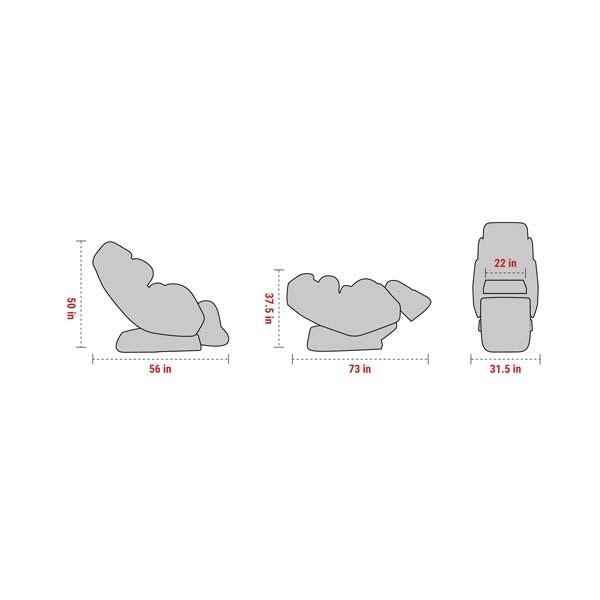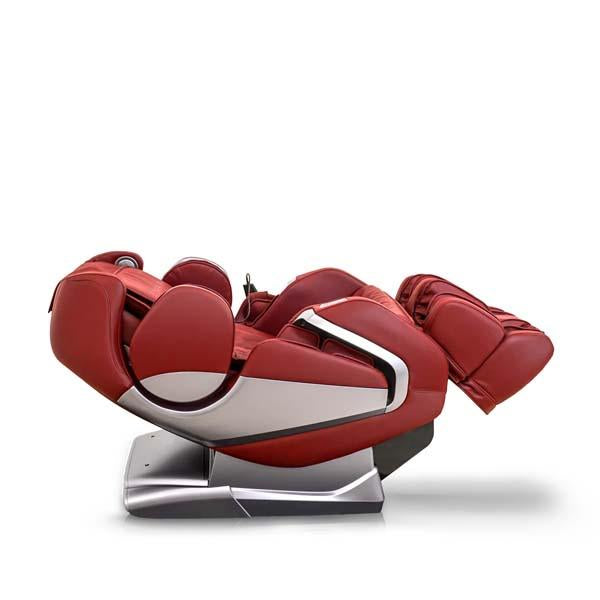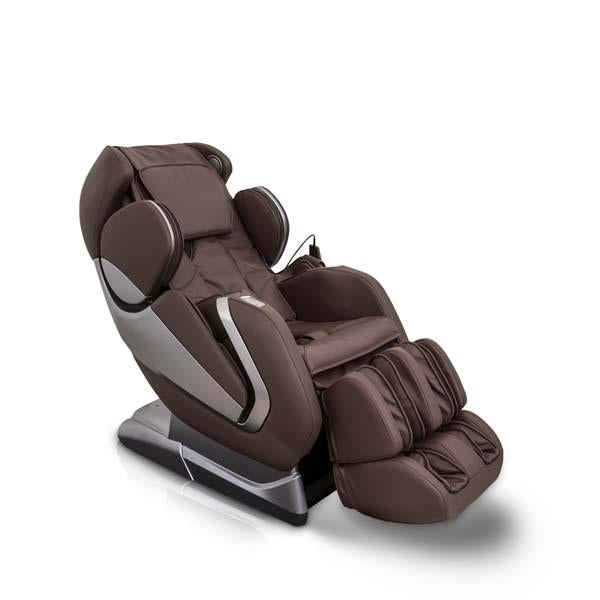 Z-Cloud Massage Chair
The Z-Cloud Massage chair sports comfy ergonomics, multiple massage targeting methods, S+L track massage rollers and an adjustable ottoman. Its best feature comes in the form of easy to fit arm massage pockets that allow for increased room in the chair for the user.
To purchase a massage chair with HSA or FSA you must first call us at (385) 645-0255.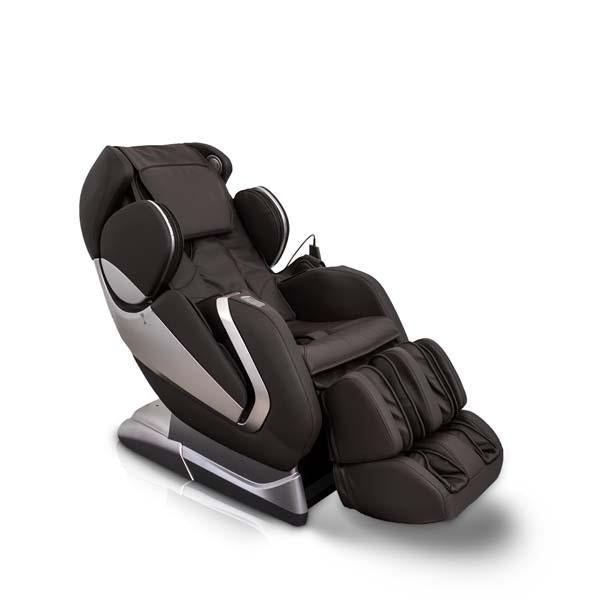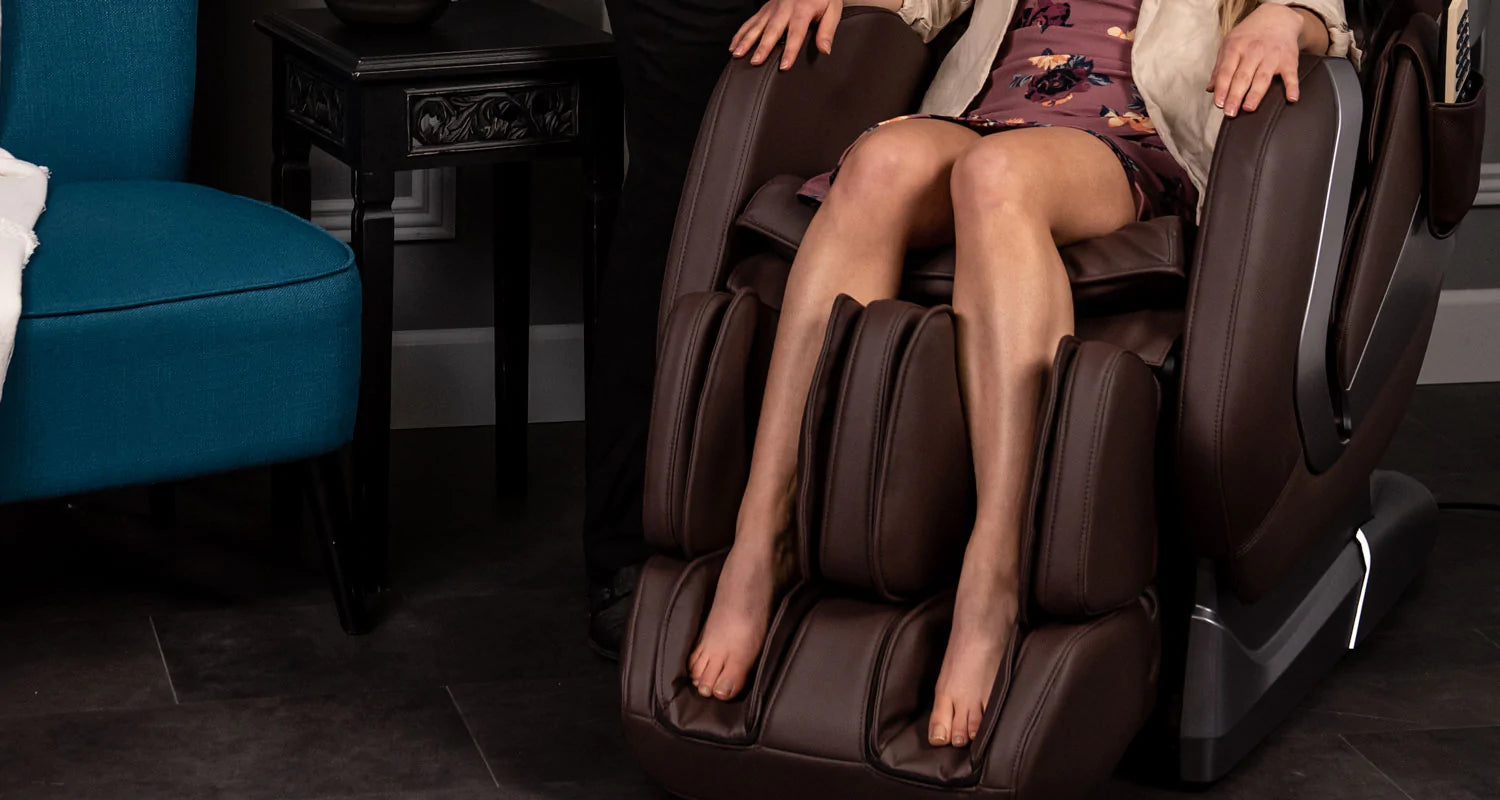 The Perfect Foot Massager
The foot roller massage function is equipped with an automatic sensor to detect your leg and foot length for the most comfortable massage area.
Cloud 9 Massage Features
Choose from six different automatic massage methods: express, wholesome, oriental, Swedish, classic and chiropractic. Each of the massage methods has five intelligent techniques: shiatsu, kneading, flapping, knocking and simultaneous kneading and flapping.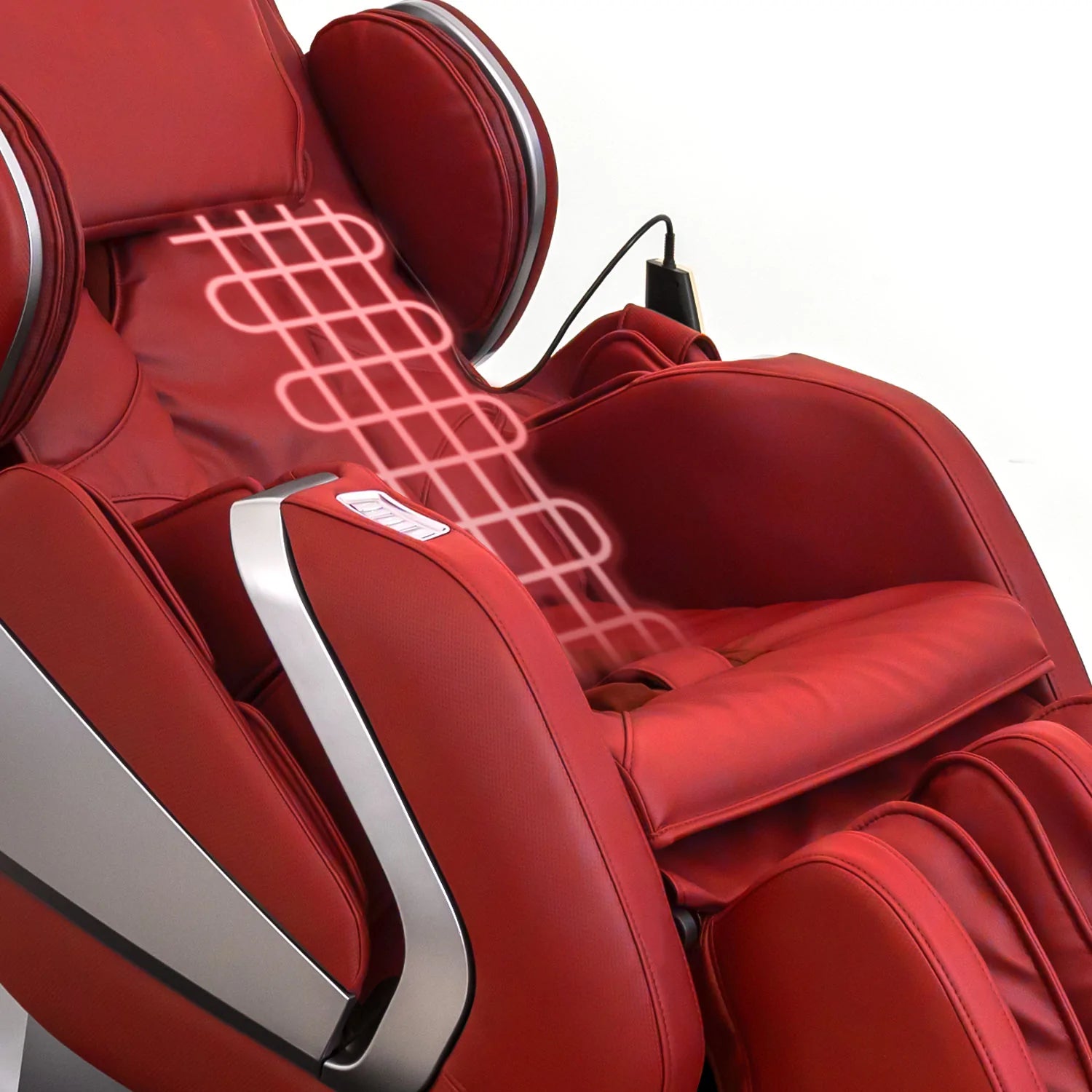 Z-Cloud Carbon Fiber Heat
The back and leg massagers are equipped with an infrared heating source using carbon fiber material. The infrared heating source has three adjustable temperatures to provide you with the perfect warmth, coziness, and comfort.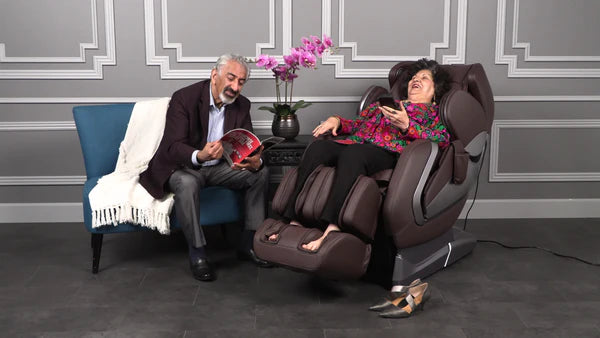 Comfort Levels for the Whole Family
With multiple intensities and massage routines, the Z-Cloud Massage Chair is a viable massage chair for all ages, health conditions and pain-relief use cases.
FEATURES
The Z-Cloud Massage Chair lets you adjust everything from the width of the shoulders to the height of the massage on the back, to even extending your feet further for those with longer legs. With our electric massage chair, you can now fully enjoy your massage rather than settling.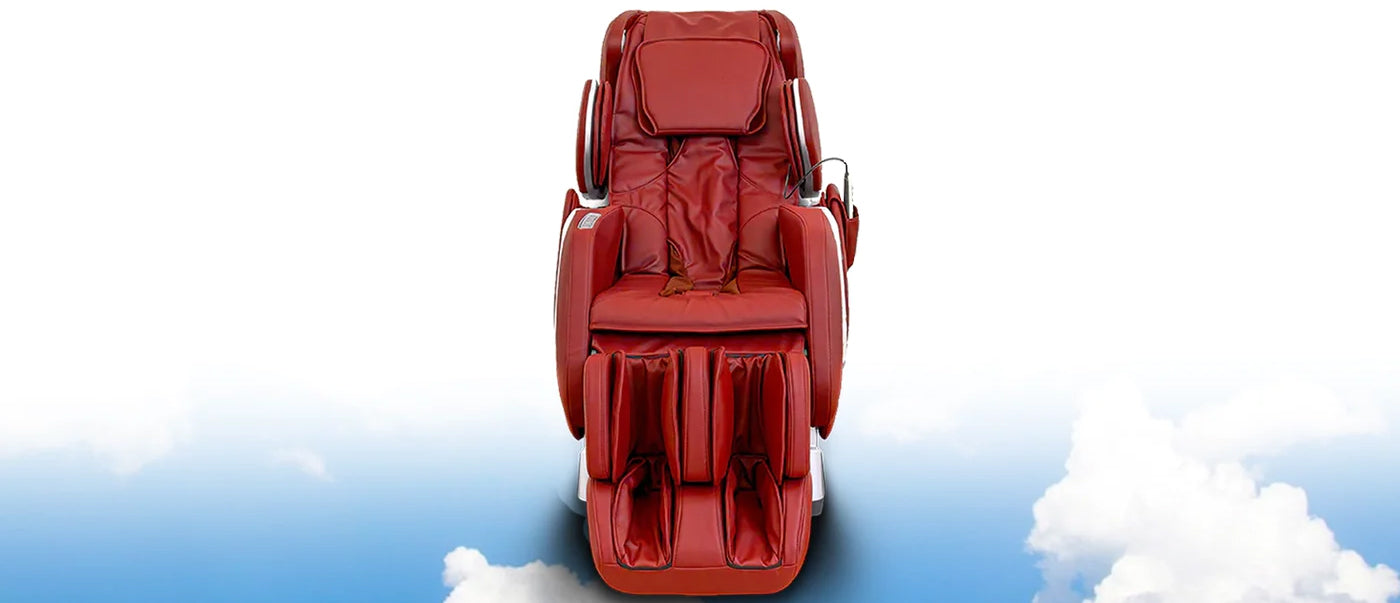 Upper Arm Airbag Massage
Four Piece Valve Technology for better coverage and rotatory cuff injuries.
Adjustable Pillow Pad
Magnetic Pillow Pad can adjust up and down freely
Calf and Leg Action
Four Comfort airbags gently massage away knots and pain.
Variable Point Massage
Twelve massage rollers and air bags massage away pressure points for maximum stress relief.
Swing Function
Chair swings at the mid point back and forth like a rocking chair mid massage.
Overview
Experience ultimate comfort with the Z-Cloud Massage Chair. Its innovative design eliminates the hassle of fitting your arms into small slots, allowing you to fully relax. Equipped with intelligent massage hands, this chair offers six automatic massage methods: express, wholesome, oriental, Swedish, classic, and chiropractic. Each method delivers a professional and personalized massage experience, ensuring deep relaxation and relief.
How many massage modes does the Z-Cloud Chair have?

The Z-Cloud Chair has 6 different massage modes but has hundreds of customizable features within those 6 modes.
What are my finance options?

We are proud to announce that we are partnered with Affirm and offer our customers up to 36 months, interest free, financing. All you need to do is select Affirm as your method of payment at checkout and answer a few quick questions. Depending on credit, our customers can be qualified for 3-36 months financing, with as little as 0% interest.

If qualified, there are no prepayment penalties should you choose to pay off your loan at any time.
What is the best way to order my chair?

We make our massage chair ordering system as easy as possible through our website. Simply find the chair you like (you can choose to add an extended warranty at this time), add it to your cart, and continue to checkout. At checkout you will be asked to verify your shipping details. You may also apply for financing at that time by choosing Affirm as your method of payment. 

You will be able to select white glove delivery at this time for your purchase. After completing the purchase, you will receive further communication by email. We will need your email and phone number in order to confirm your massage chair delivery.

You can expect your delivery within the following couple weeks.


Likewise, you are also able to visit our showroom to try our massage chairs before your purchase. We are located at:

465 W Century Dr #3

Murray, UT 84123
When can I expect to receive my chair?

Typically shipping for our massage chairs takes 2-3 weeks as they are shipped by freight.
Zarifa Massage Chairs can cleaned by the following steps:

1. Turn off & unplug the massage chair

2. Disconnect and remove all chair attachments

3. Using a slightly damp microfiber clothe, wipe down the non-leather portions of the chair

4. Using a leather cleaner (like the ones in our cleaning kits) clean the leather of the massage chair

5. Use a dry microfiber clothe to wipe down the full chair

6. Reattach all chair attachments

7. Plug chair back in and turn on
How much does the Z-Cloud Chair weigh?

The Z-Cloud Massage Chair weighs just under 261lbs and is shipped in 2 seperate boxes.
What kind of warranty is included?

Massage Chair Frame - 5 Years

Parts and Labor - 1 Year

Leather and Fabric - 30 Days

Optional 5 year extended warranty for Parts & Labor.

Optional warranty extends to a total of 5 years not additional 5 years
Z-Cloud Features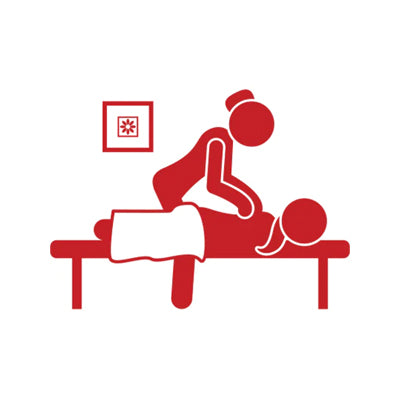 Swedish Massage
The Swedish Massage mode rivals your massage therapist in quality and coverage.
Ergonomic Foot Massage
Each calf and foot airbag in the base of the Cloud massage chair is specially shaped to contour to your body.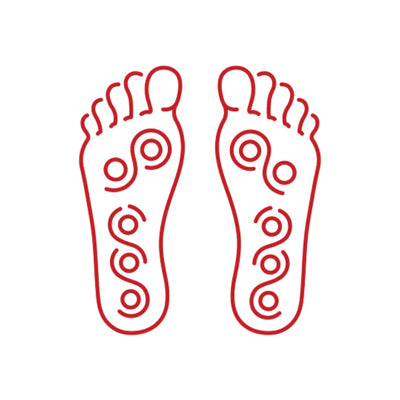 Advanced Foot Rollers
The foot rollers included in the base of the Cloud Massage Chair pivot with 1 inch of variance mimicking the feeling of real hands.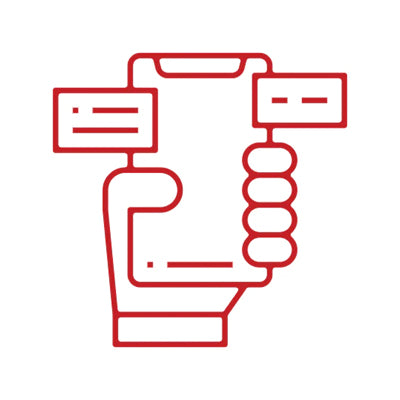 Companion App
Download and connect the companion app to access an intuitive touch screen menu.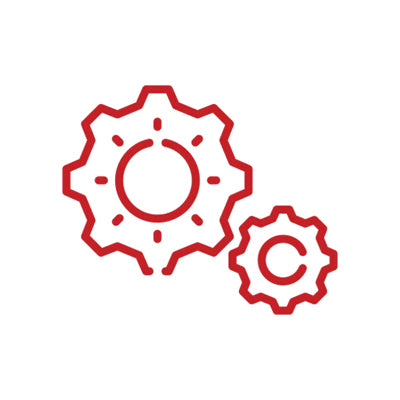 Adjustable Motor Pivots
The Z-Cloud Massage Chair is equipped with double step-less motor adjusters. The double motors allow perfect targeting for any age, size and pain-relief use case.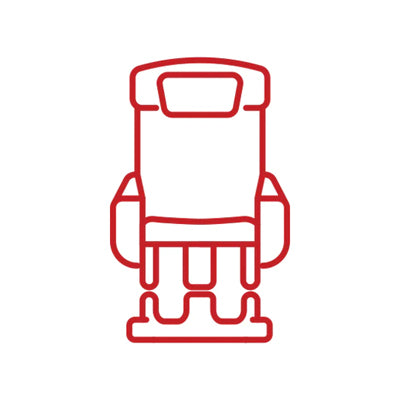 Whole Body Experience
The Z-Cloud Massage chair is engineered to be a full body massage experience. No place or point of possible pain relief is excluded, from top to bottom.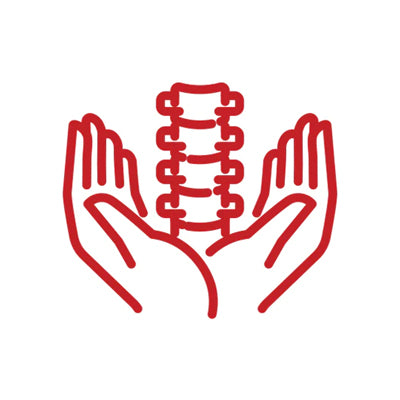 Back Width Adjustment
The S-shape rollers included with Z-Cloud Massage chair are equipped with 3 levels of adjustable width control. Wide, Normal and Narrow Targeting.
Three Massage Memory Modes
Three individual memory functions meet most massage routine requirements. Any combination of speed, intensity, routine and mode can be saved using the memory buttons.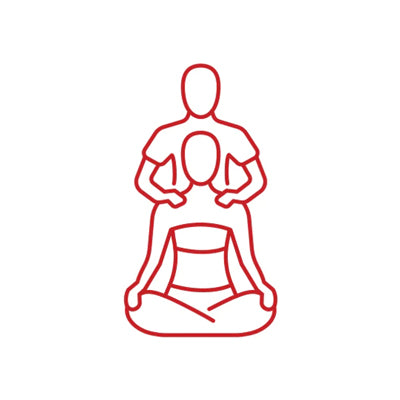 Extended Massage Range
Intelligent mechanical massage hands move up and down the neck, shoulders, back and waist. They automatically adjust in width to fit your spine.
Convenient Storage Pouch
The Massage Chair handrail is equipped with a convenient storage box, which can be used with the included remote, or even your mobile device and/or phone.
3D Digital Bluetooth Speakers
Enjoy relaxing music without all the tangles and mess of a wired setup. Equipped with best-in-class dual Bluetooth speakers that incorporate 3D audio technology to bathe your ears in relaxing surround ambiance.
Quick Access
An embedded controller is included on the armrest. The controller provides easy access to essential controls and adjustments, even while receiving a full arm massage.
Experience Zero-G
Legs extend 135° and spine stretches along 118° line creating the feeling of weightlessness.
Multiple Targeting Methods
Intelligent mechanical massage hands are programmed to adjust to the curvature of your back, providing a better massage with each use. Choose from eight different automatic massage methods: fast, comfortable, relax, ease ache, fatigue relief, vertebral care, stress relief, and waist stretch. Each of these methods recreates the personal touch of a professional massage experience to ensure deep relaxation and relief.
Massage Targeting Modes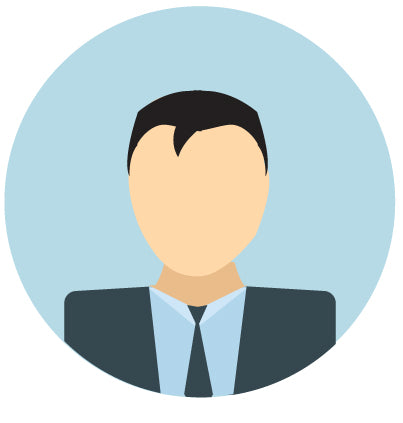 Rush Hour Relief Mode
Weekend Warriors, Young Professionals, On-The-Goers, Entrepreneurs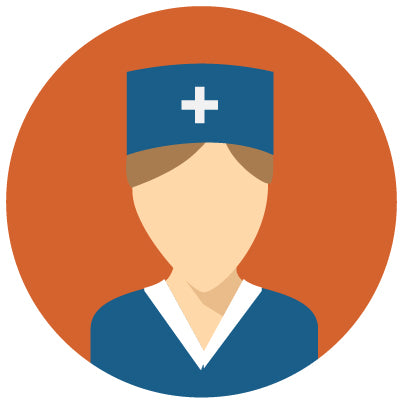 Stress Relief Mode
Home Makers, Caregivers, Nurses, First Responders,  Doctors, Dispatchers, Firefighters, Law-Enforcement, Social Workers, High-Stress Workers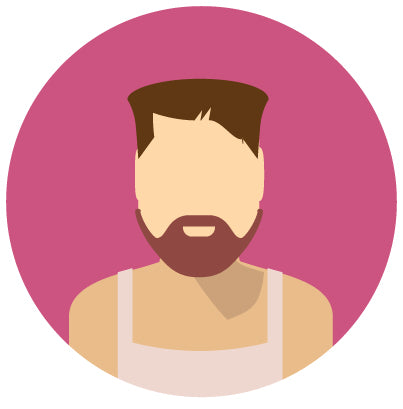 Full Coverage Mode
Outdoorsmen, Yogi's, Health Conscious, Foodie's, Dieter's, Gym Rats, Cardio Lovers
Back and Waist Mode
Blue-Collar Workers, Laborers, Construction Workers, Electricians, Welders, Plumbers
Neck and Shoulder Strain Mode
Computer Users, Gamers, Line Workers, Cooks, Chefs, Truck Drivers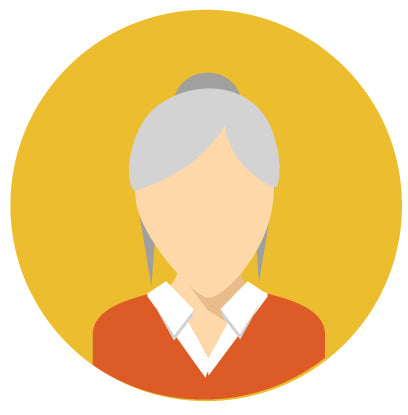 Mild Massage Mode
Senior Citizens, Injured Individuals, Sensitive Users, Arthritic People, People with low pain tolerance.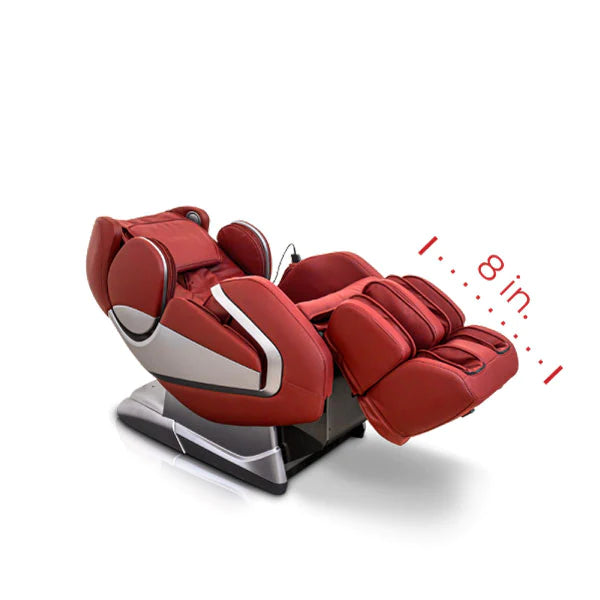 Space Saving Design
The Z-Cloud Massage Chair is designed to take up the least amount of space possible while receiving a full body massage. Even while fully reclined one can expect no more than 2 inches in vertical variance and 8 inches in horizontal variance.
Combo "S" and "L" Shape Track
The Z-Cloud Massage Rollers ergonomically lay along the user's upper and lower back. The lower portion of the massage roller track extends in an "L" shape to cover thigh and glute areas.
Adjustable Leg Base
The calf portion of the Z-Cloud Massage Chair Stretches an additional 8 inches to fit a multiple of body types and heights.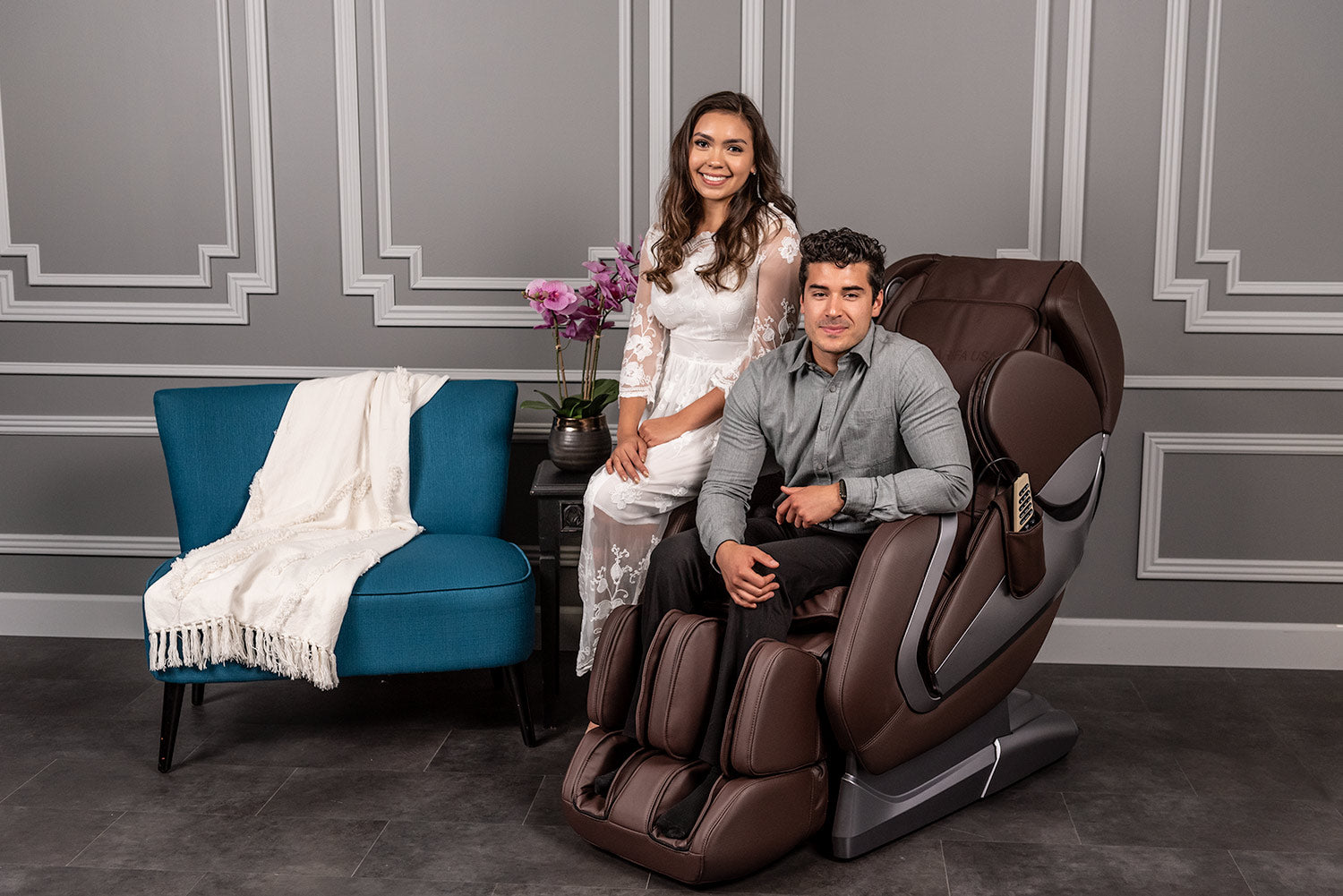 Z-Cloud Massage Chair
Life's a Dream with Zarifa Massage Chairs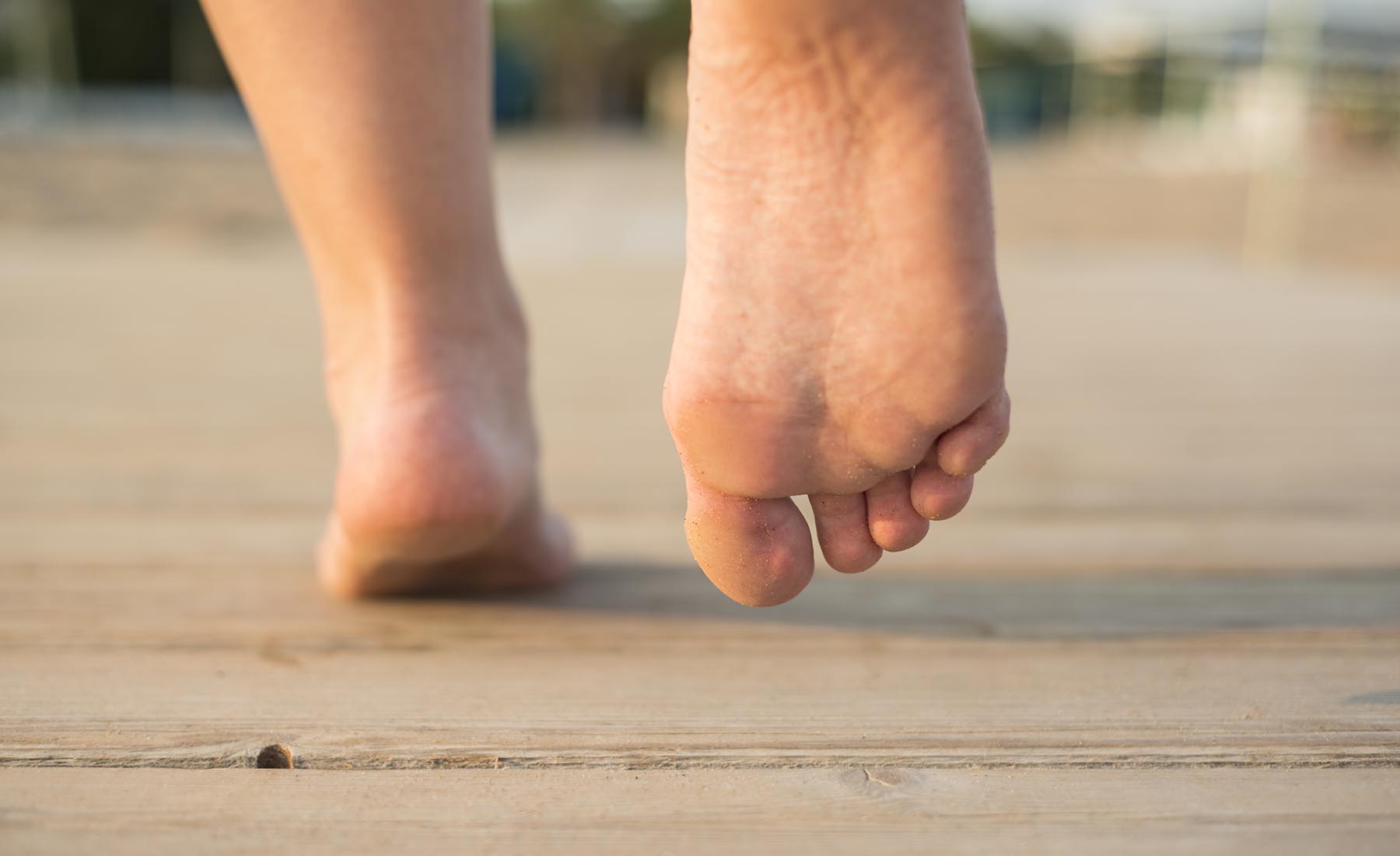 Peripheral Neuropathy and Foot Massage 
Many studies and many people have proved that massage therapy, specifically foot massage, provides some definite relief from peripheral neuropathy. We will go into greater detail later in this arti...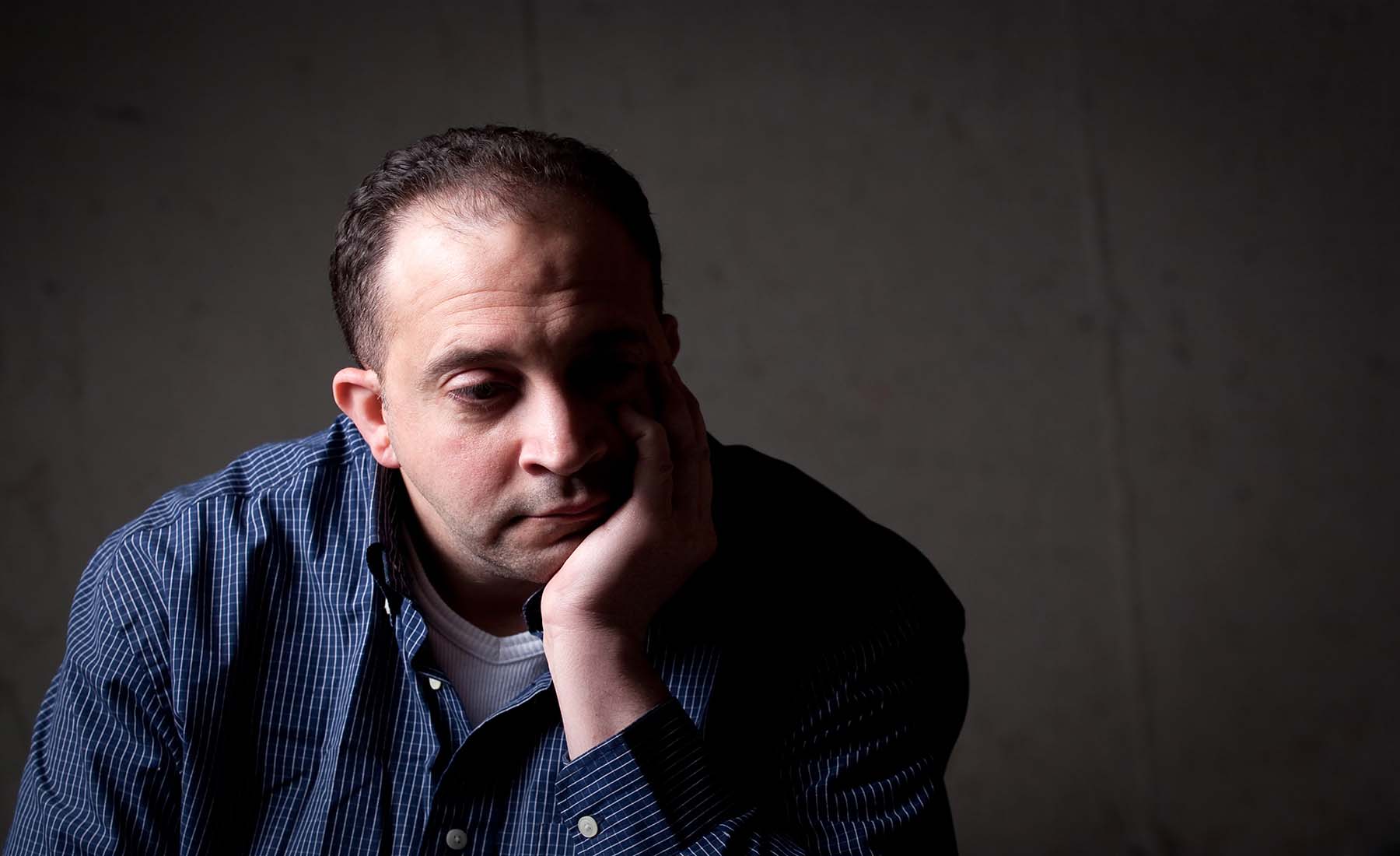 Natural Mood Enhancers for Depression
Non-medicinal mood enhancers for depression are bountiful in nature, in friendships, with our animals, in creating or appreciating others' creations, exercise, massage, caring for others, etc. The ...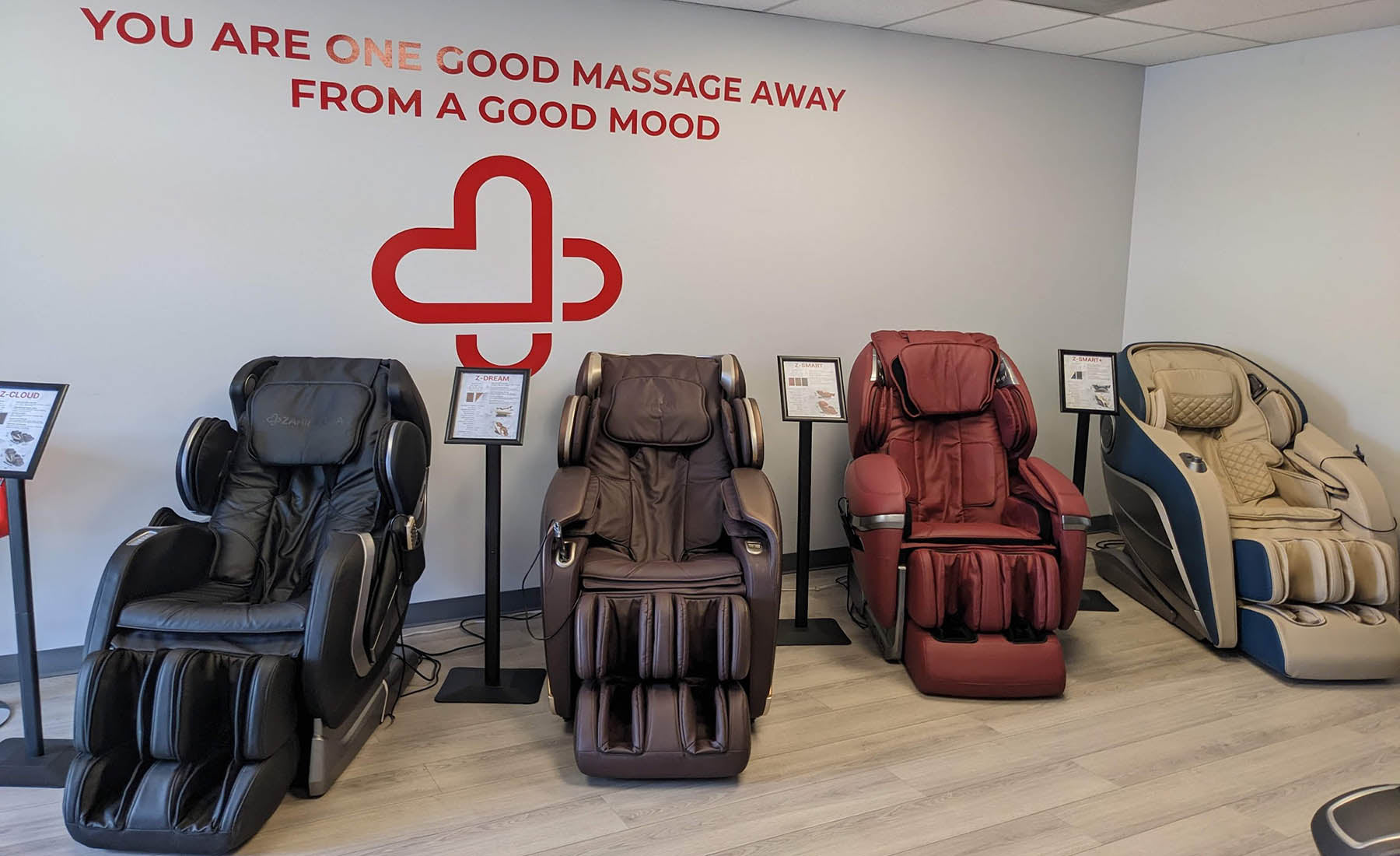 How to Maximize Your Massage Chair Massager Buying Experience Recently, we welcomed customers back to our newly revamped showroom. Our team worked diligently to create a space where our visitors c...