Save $50.00
Save $50.00
Save $150.00
Save $125.00
What are the Benefits of a Massage Gun?
Muscle gun massagers provide instant relief where you need it most. They pack a punch without much effort, don't require a sizeable footprint like a full body massage chair, and won't break the bank. Where you point the device is where you'll discover instant pain relief. Our Z-Smart Massage Guns provide superior stall-force and noise levels, come packed with more features and massage heads and sport batteries that just lasts longer. No matter what your needs are, we have a massage gun that can help and may also qualify for FSA/HSA spending.
Sports Performance, Recovery, and Injury Preventions Benefits

Regardless of your training ethos or technique, one thing remains a constant factor when training--Recovery Time. Sports Injury and DOMs related setbacks can take down the biggest of gym rats regardless of their athletic prowess. Our percussion gun massagers improve muscle contractions, lengthen the muscle and fascial tissues, and provide instant DOMs relief.

The main purpose of these mechanisms is to shorten the muscle recovery time between workouts, as toxic debris and scar tissue buildup are released instantly and effectively. The repeated percussive massage also boosts performance as the massage mechanism lends itself to an increase in flexibility and contractional efficiency.
Powerful Pain Relief, Percussion Massager Benefits

Vibrational movements from the recovery massage gun provide powerful pain relief in the form of deep tissue massage. The effects of deep tissue massage on pain relief are well documented. You can read more about those effects here.

Muscle Pain relief results in speedier recovery times for most athletes and is a result of the percussive action of our massage gun. The result is an improved range of motion, pain relief and muscle fatigue relief, and soreness relief. Our FSA-eligible massage guns are designed to provide these pain relief features to any party of your body. Unlike a traditional shiatsu massager, our massage gun can pinpoint any area of concern.
Release of Lactic Acid Build Up Benefits

Lactic acid forms in your muscles when the oxygen levels in your body are low and the body begins to compensate for the deficiency by converting newly formed lactate into energy. The by-product is what we know as lactic acid. This could make you feel nauseated, experience cramps, and feel exhausted.

Our muscle gun massagers reverse these symptoms as it helps the release of lactic acid and other toxins from the muscles to surrounding tissues. The percussive mechanism in conjunction with our superior stall force is a great way to reduce the effects of DOMS.

What is stall force? Stall force is the amount of pressure(lbs) required to slow the rate of oscillations of the massage gun. Our massage guns require a whopping 60lbs of pressure before they begin to slow down. This means you can apply more pressure and remove more lactic acid than a traditional massage, or pressure point therapy.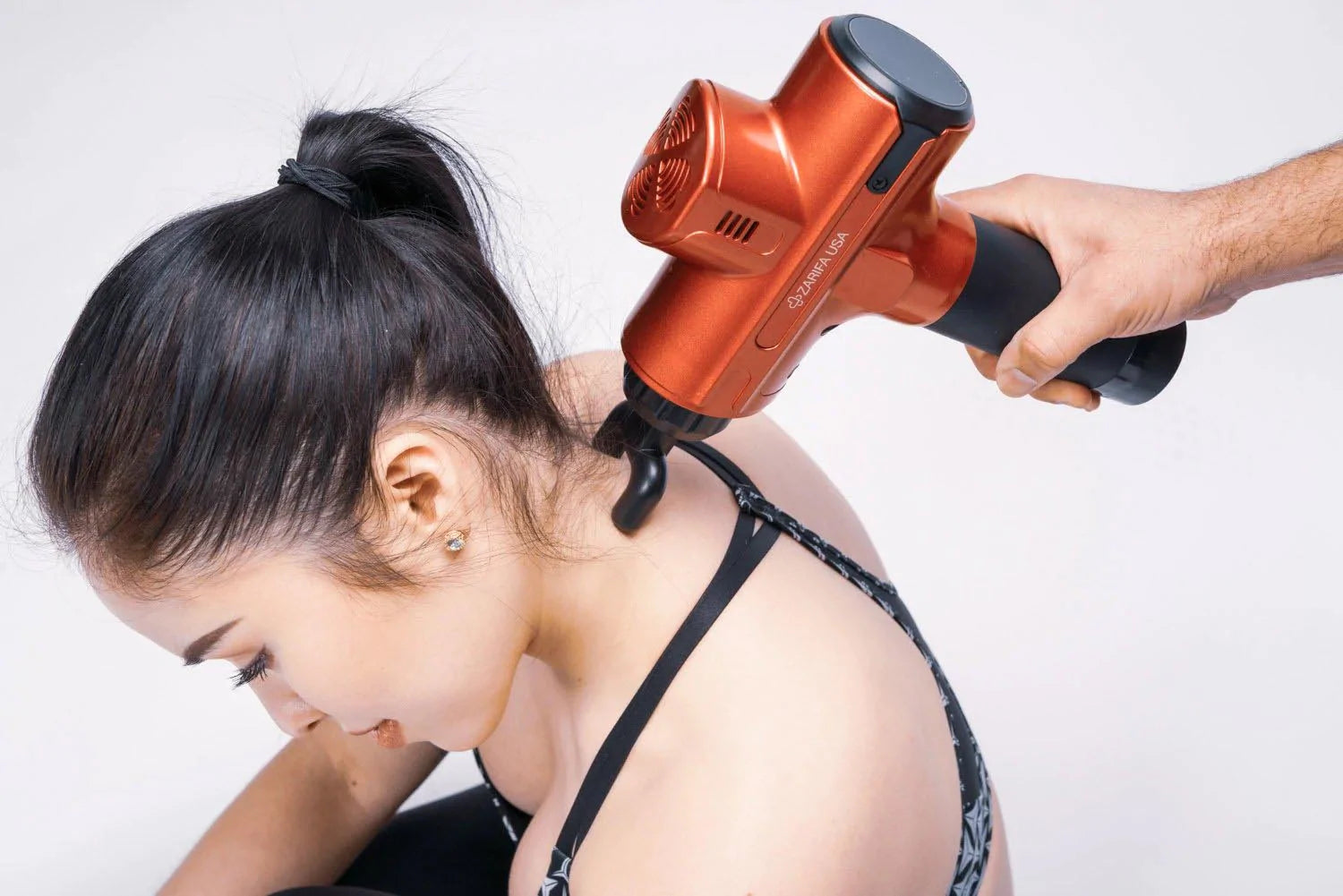 Designed for Athletes
Zarifa Massage Guns are designed to relieve sore muscles before and after your workouts so you always deliver your best performance. It's ideal for elite athletes, anyone who is training for competition, and those who hate taking time off from the gym due to muscle soreness.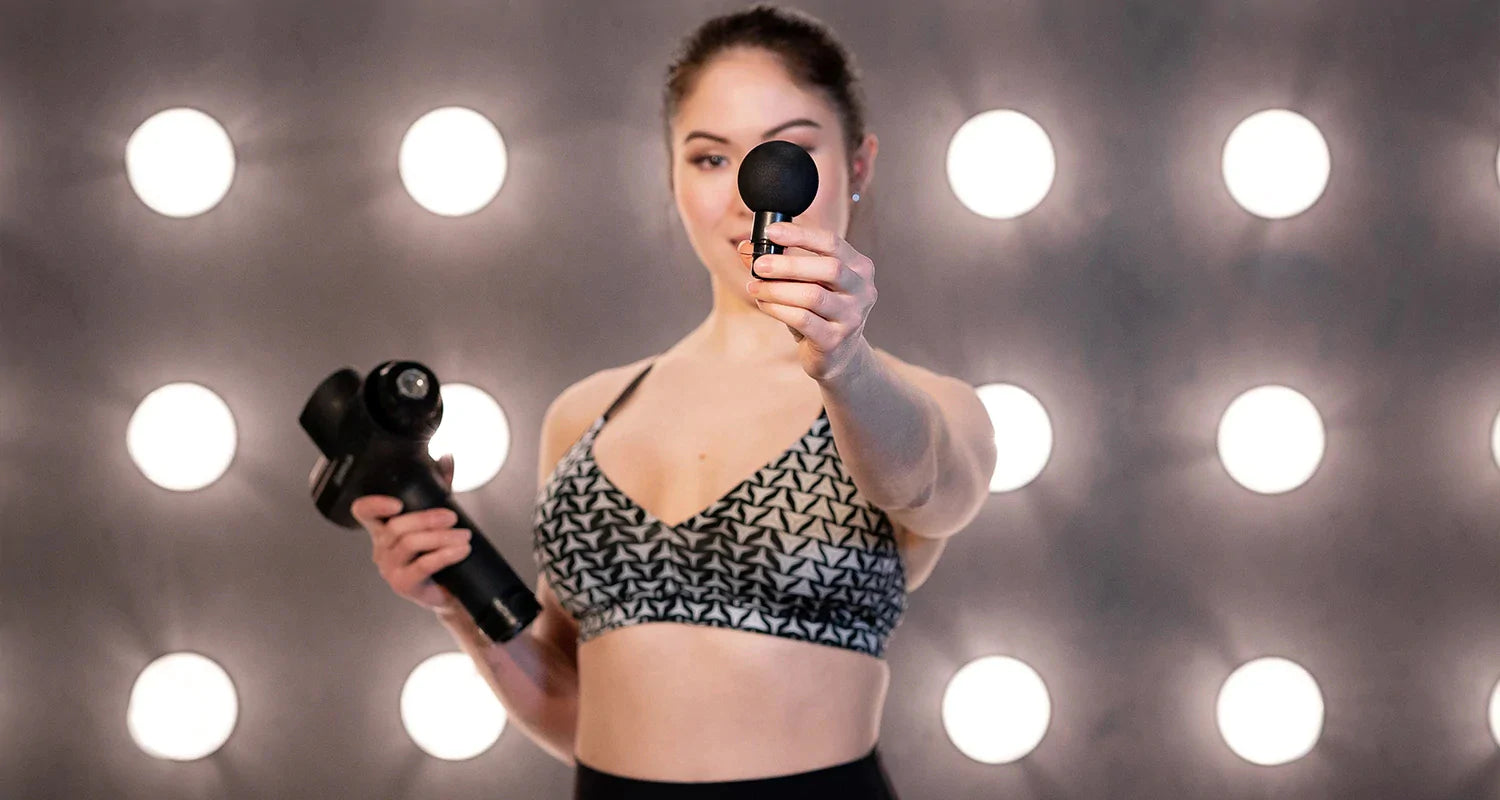 Portable Deep Tissue Relief
Zarifa Massage Guns are portable with a lightweight carrying case so you can keep it with you whenever you need a deep tissue massage. It charges quickly and can operate for hours.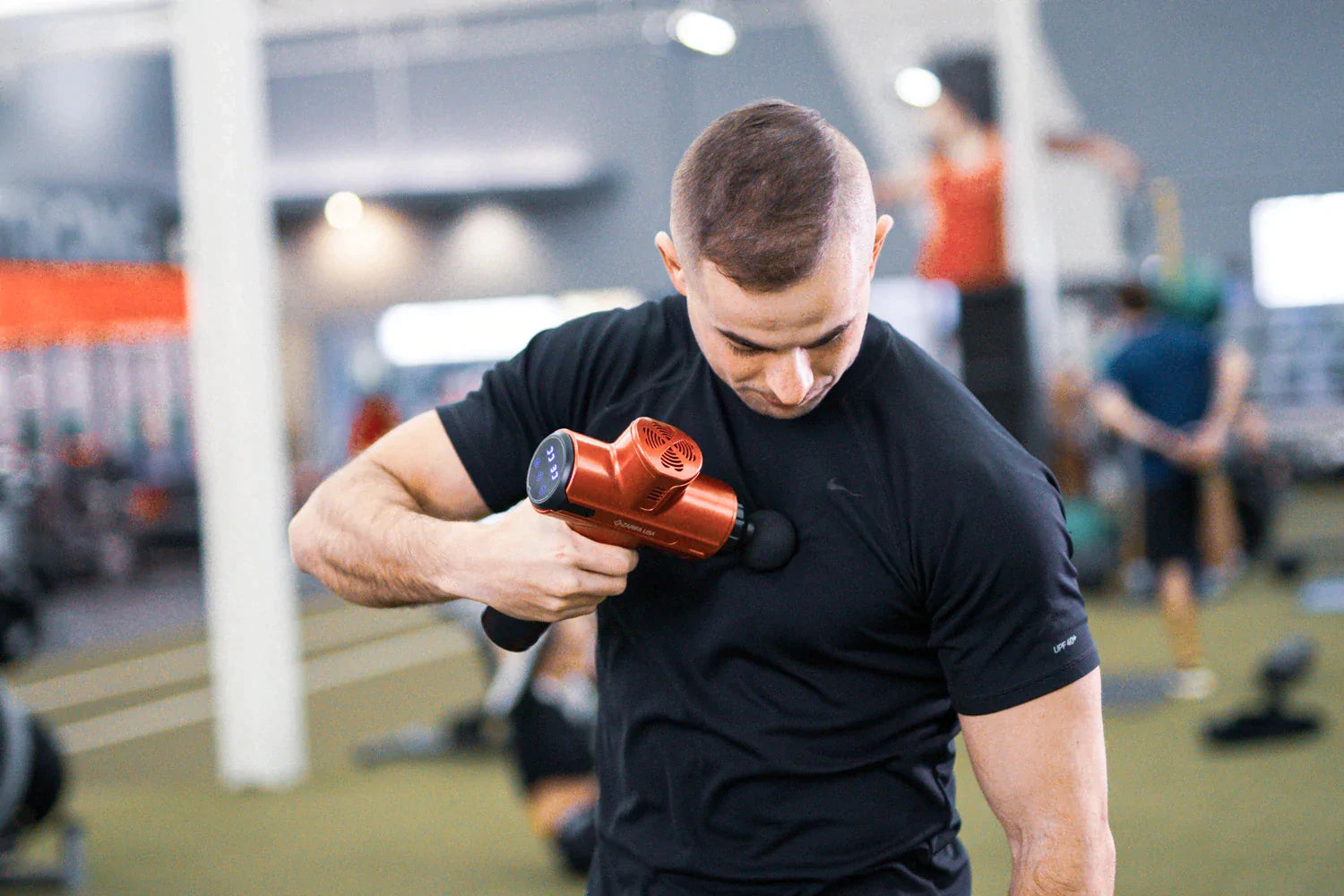 Trigger Point Massage
A tough workout can leave you feeling drained and exhausted. Zarifa Massage Guns will be able to help you feel energized and recharged by moving lactic acid and increasing blood flow throughout your body. It brings instant relief and makes it easier for you to concentrate on your next workout.
Customize Your Massage
Our Massage Guns have twenty levels of intensity, so you can treat your muscles to a customized massage based on how they feel on any given day.In addition to customizing your intensity level, you can select from one of the eight massage heads to target the specific muscle groups and parts of your body that need the most attention.
Contact us today with any questions or to learn more about FSA/HSA massage gun eligibility.