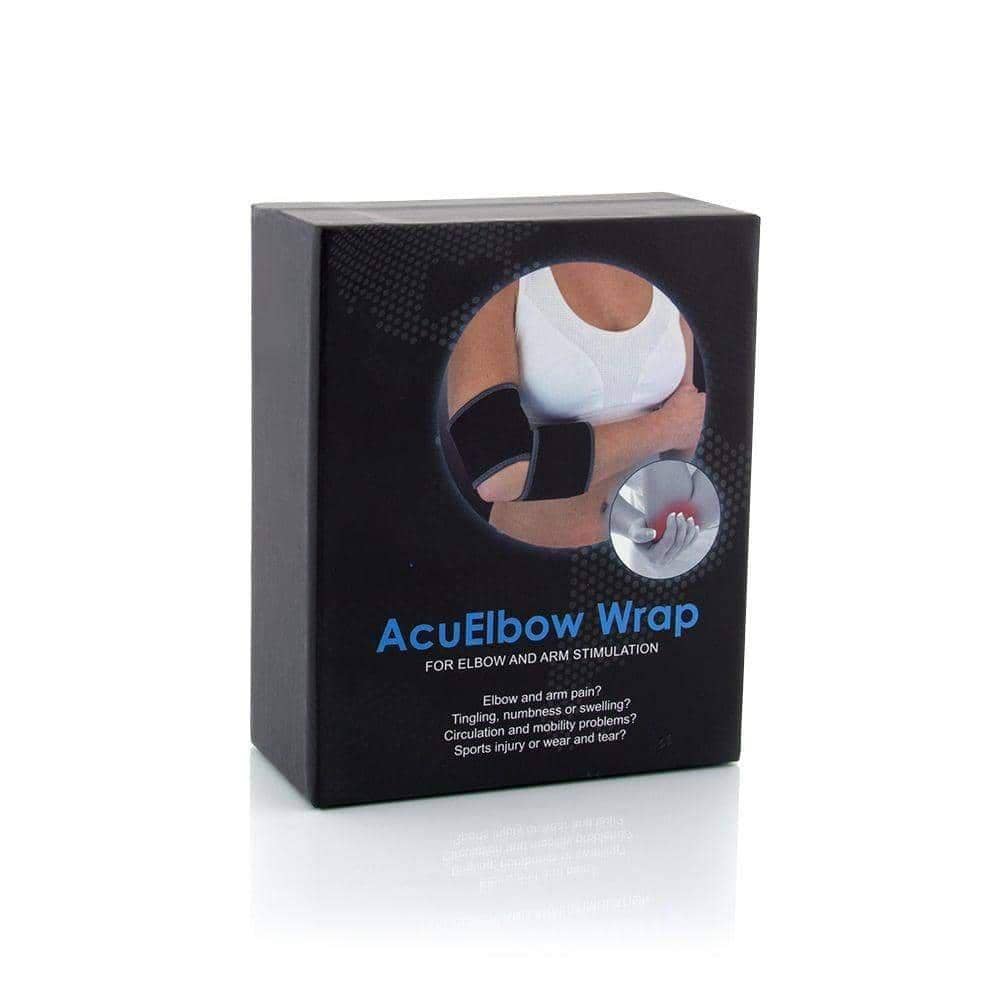 Zarifa TENS AcuElbow
Made with panels to address sore muscles, attach your Zarifa TENS device to this wrap and let the power of the device work its magic. With the AcuElbow Wrap, you'll never have to worry about replacing your electrodes. Simply use the conducting spray to receive its fullest potential.
The Zarifa TENS AcuElbow Wrap relieves the swelling and inflammation of minor or chronic elbow injuries. This includes Elbow Strains, Elbow Sprains, Elbow Bursitis, Golfer's Elbow, and Tennis Elbow. Tendon, ligament, and muscle tissue injuries can be used with your AcuElbow Wrap.
In many cases, the elbow is a difficult area to treat due to its contorted shape, but with the AcuElbow Wrap, it is designed to fit its form. Take it anywhere you go as the AcuElbow Wrap allows breathability around the treated area. It's also designed for low profile so you can wear it with underneath clothing without issues. It contours to the shape of the elbow so you can enjoy the advantages your Zarifa TENS devices.
This product is perfect for tennis players and golfers. Of course, you don't have to be an athlete to reap the benefits of the AcuElbow Wrap.
Using it is simple. Spray the conductor onto the pads and connect the cords to the product. Afterward, adjust the wrap according to your preference. Then set your Zarifa TENS unit to whatever sensation you want.
Who Shouldn't Use Our Products
 Suggested Article: TENS / EMS THERAPY FOR TENNIS ELBOW