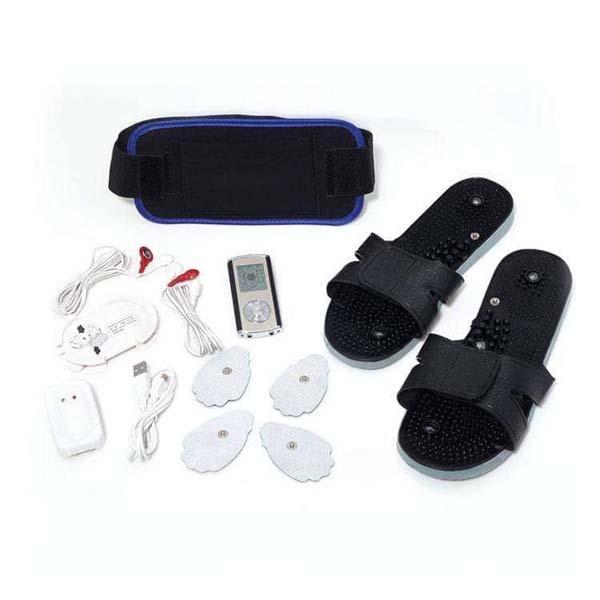 Zarifa Massager Pro IVS Combo Kit
The

 Zarifa Massager Pro IVS Combo Kit,

 You Can Buy With Your HSA or FSA
Try this new Zarifa IQ massager Pro IVs combo kit. This combo kit comprises of massager pro IVS , A and B Snap Plugs, massage slippers, USB wall charger, massage belt, a Convenient Pad Holder and 2 sets of pads; 4 pads in total. This iq massager pro ivs combo kit has 8 modes. You can use it for pushing, tapping, acupuncture, kneading, scraping, cupping, relaxation mode, combination massage and foot massager mode. 
8 Basic massage modes: Pushing, Acupuncture, Tapping, Scraping, Cupping and Random
You are able to use your HSA or FSA to purchase this product.
What Comes with your Combo Kit:
Massager Pro IVS
Convenient Pad Holder
USB Wall Charger
A and B Snap Plugs
Suggested Article: DEEP TISSUE MASSAGE TOOL