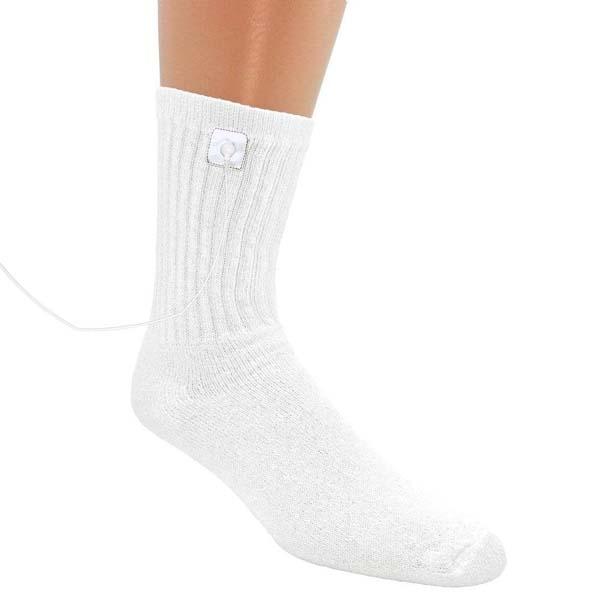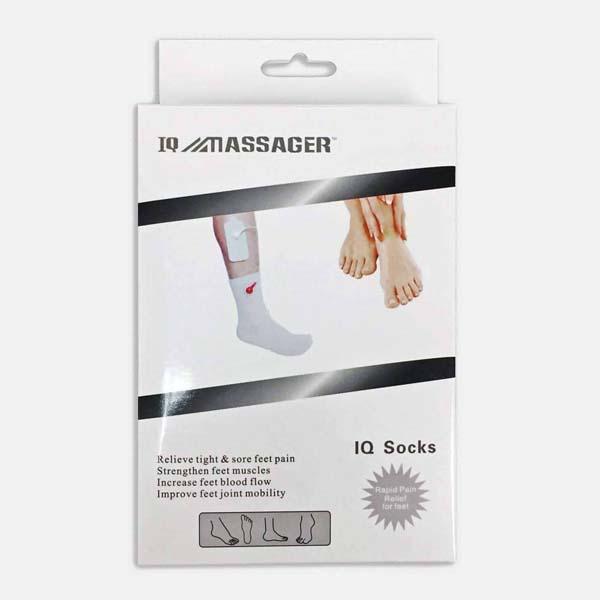 Zarifa TENS Massage Socks
The Only

Zarifa TENS Socks

 You Can Buy With Your HSA or FSA eligible
Treat conditions ranging from Arthritis, Sports Injuries, Post-op Swelling, Tarsal Tunnel, Nerve and Joint Pain, Pain Management, Inflammation, etc. 
TREAT YOU ENTIRE FOOT AND ANKLE simultaneously, which is not possible with adhesive electrodes alone.
ONE SIZE FITS MOST users.  Many socks are uncomfortable to wear or don't fit properly.  Our socks are designed to fit just about anyone and you can wear them anywhere just like regular socks. Maximum recommended size US Mens 13. 
PACKAGE INCLUDES: 1 Electro-Conductive Sock with lead wire adapters.