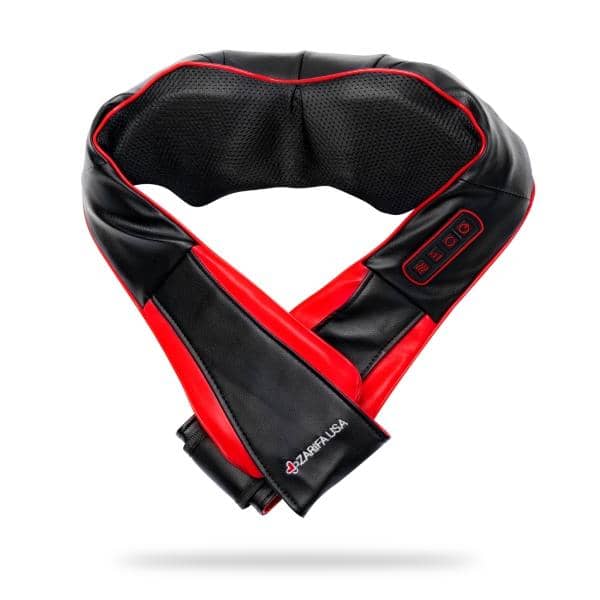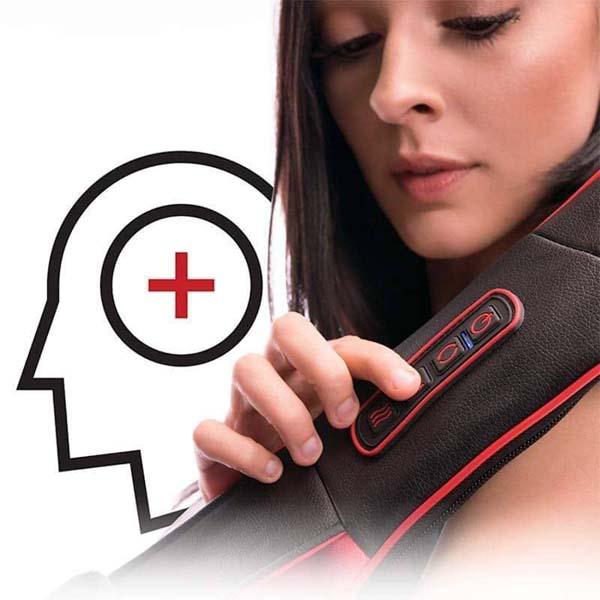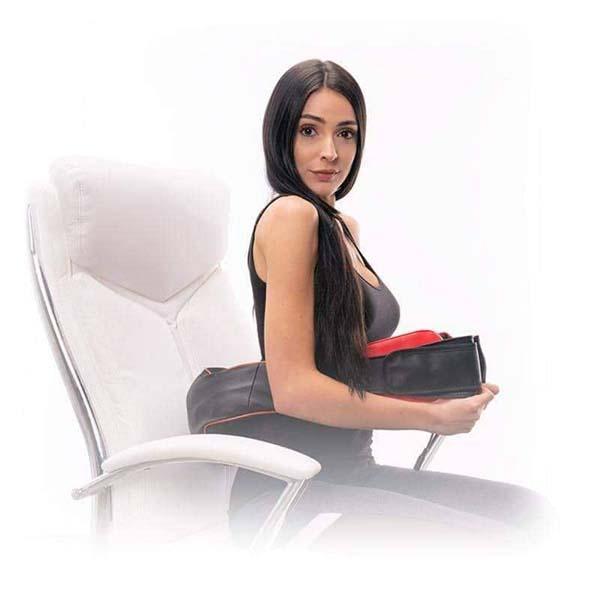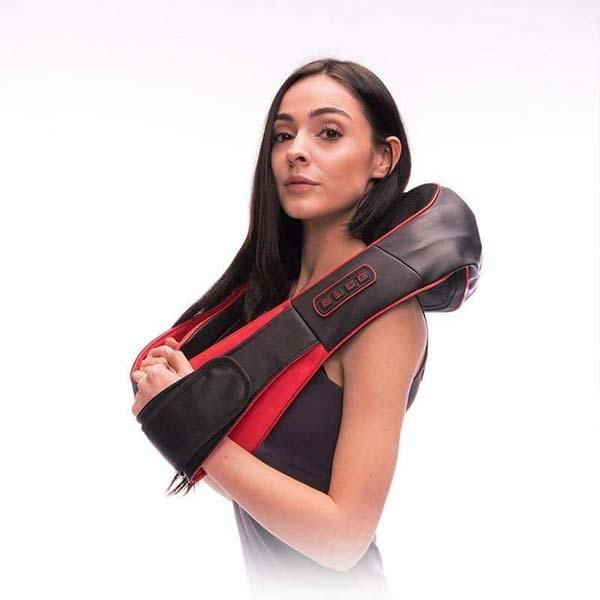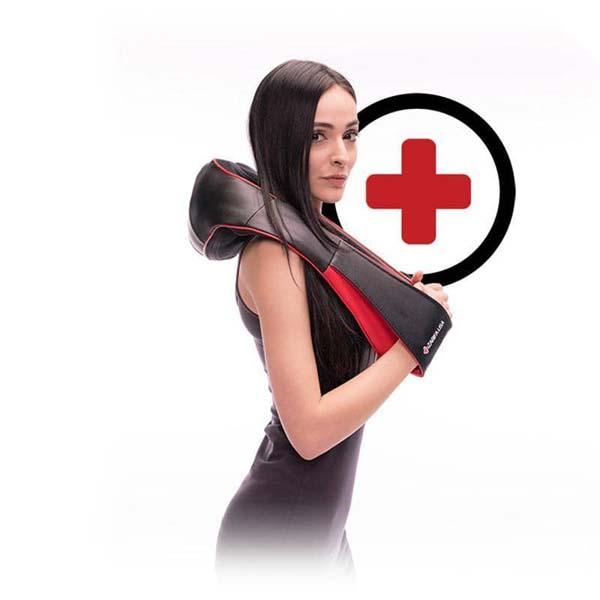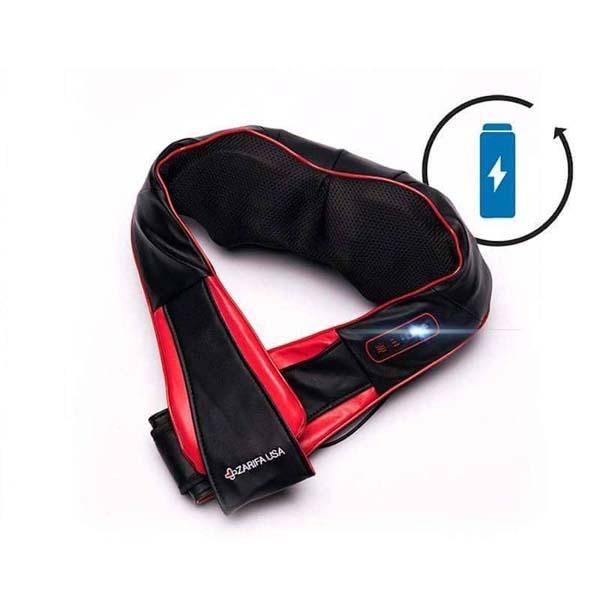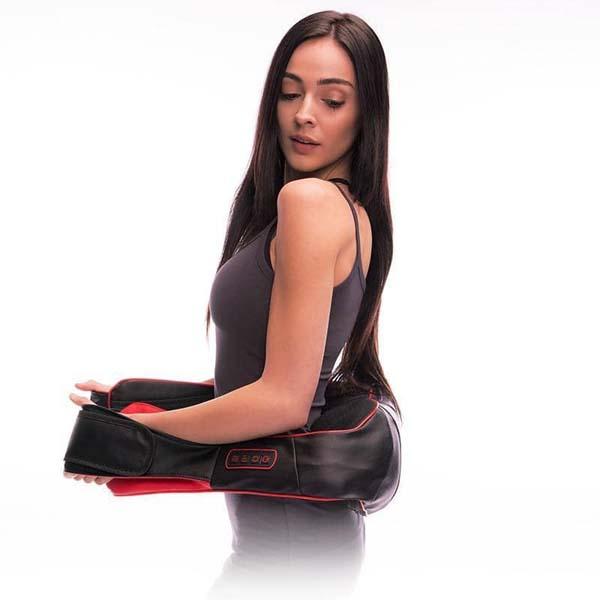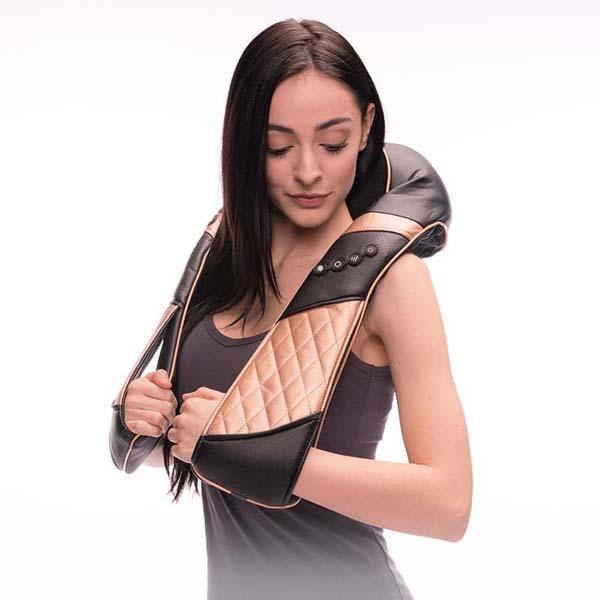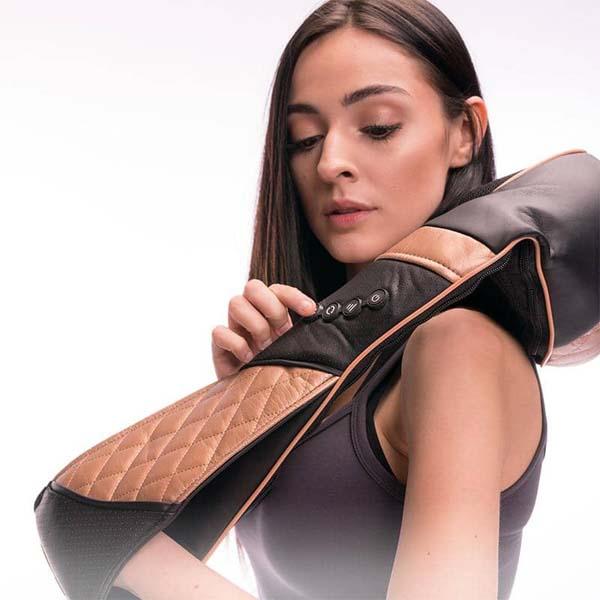 Neck & Shoulder Massager
The Zarifa Neck & Shoulder Massager is a full body massage experience featuring 8 massage heads, heat for comfort, multiple intensities, a rechargeable battery, and more.
You are able to use your HSA or FSA to purchase the Neck and Shoulder Massager.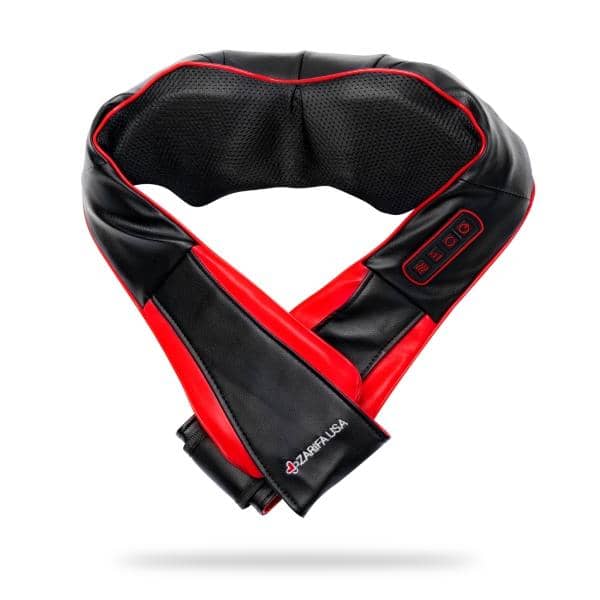 Neck and Shoulder Massager Features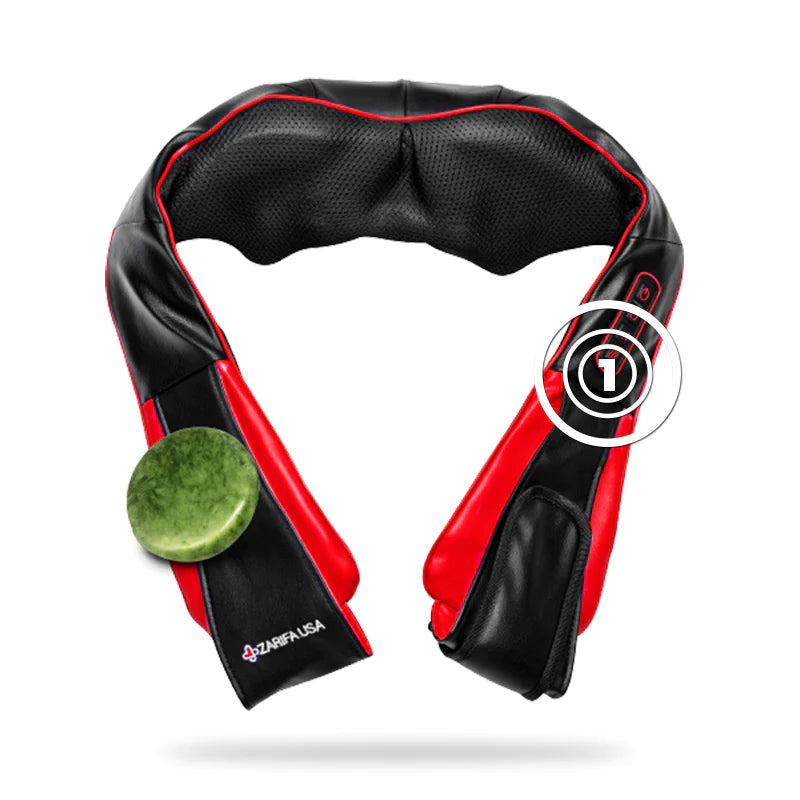 Multiple Intensities
Multiple levels of massage for different pain and comfort levels. Adjusts to the users massage therapy needs.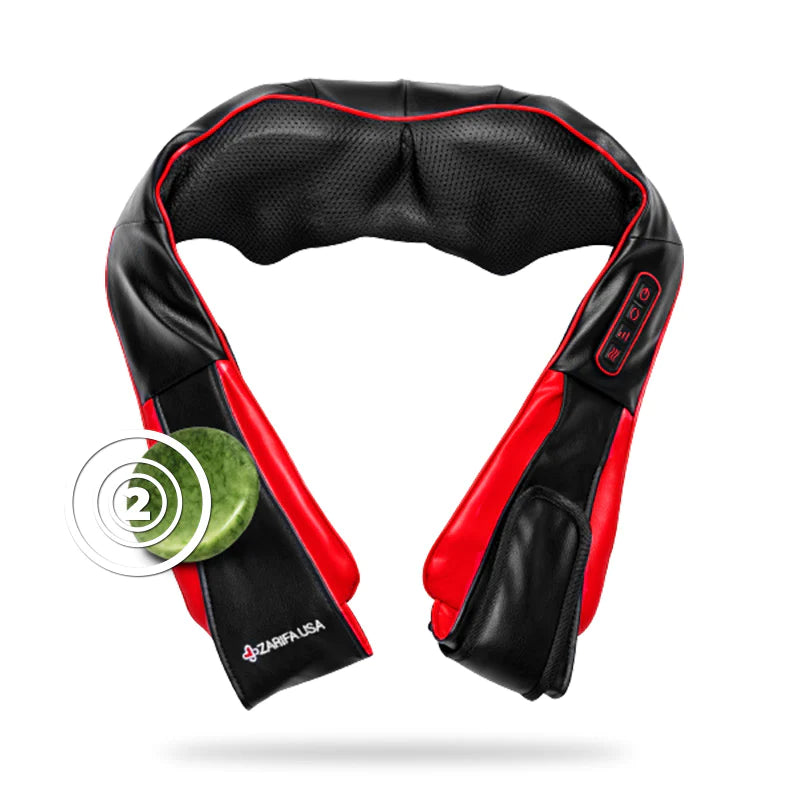 Integrated Jade Stone Heated Massage
Two massage heaters mimic and replicate a jade stone heated massage.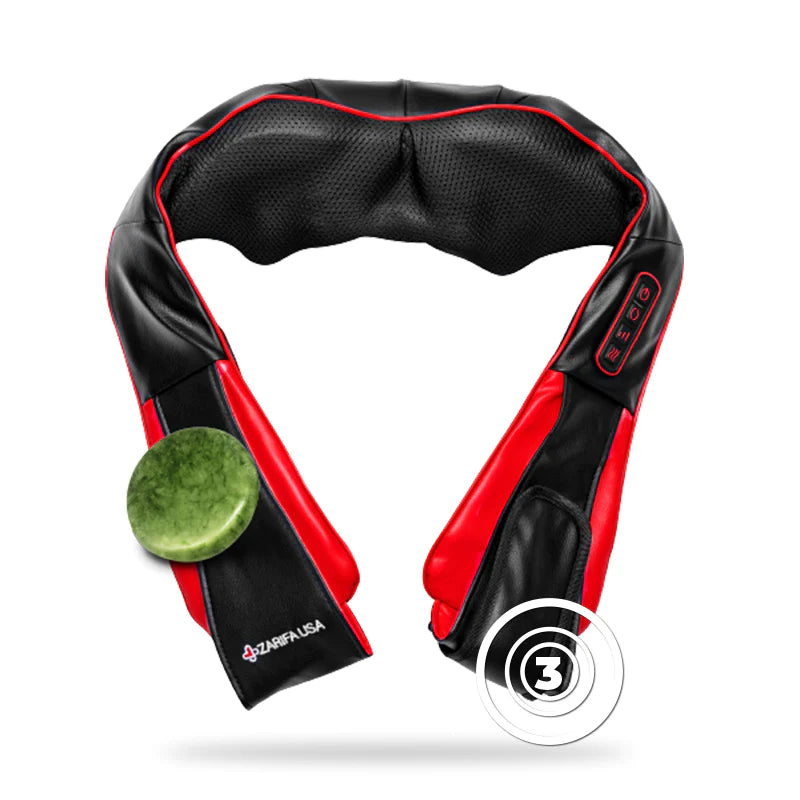 Velcro Straps - Hands Free Use
Easily strap the massager around your waist, neck or any desired area to go hands free.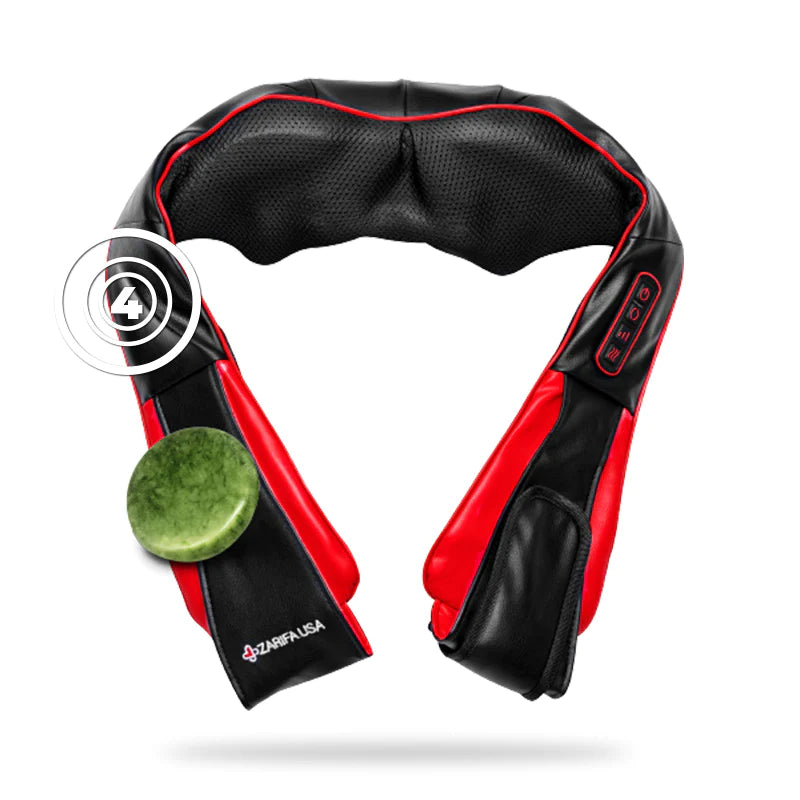 Rechargeable Battery
Embedded rechargeable battery allows you to unplug and go.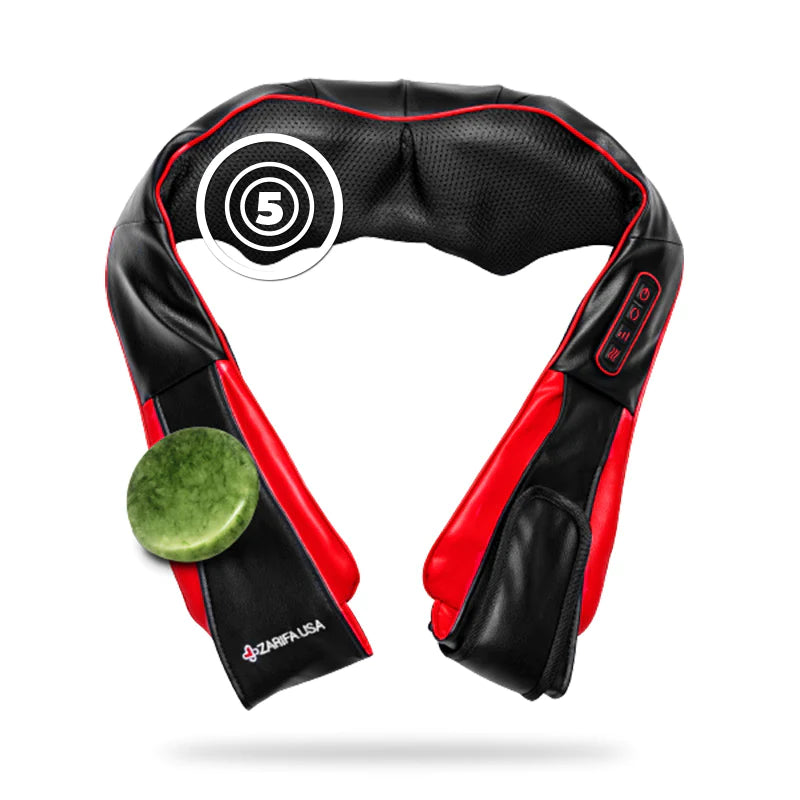 Reverse Massage Function
The massager rotates clockwise and counterclockwise at the push of a button.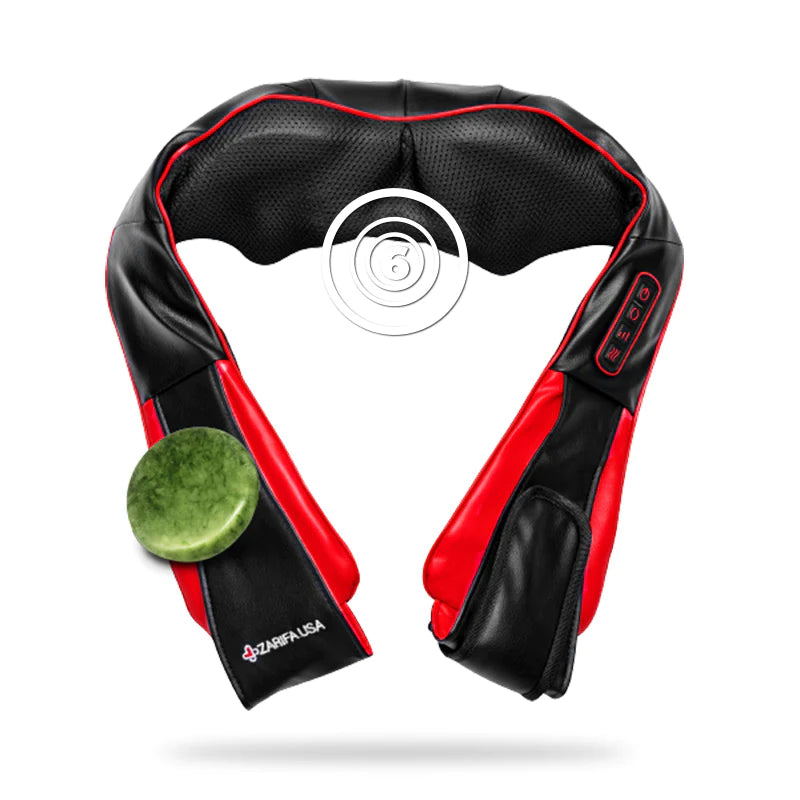 8 3D-Shiatsu Massage Points
There are 8 rotating massage points that move on all three axis of movement, side to side, up and down, in and out.
Overview
The Zarifa Neck & Shoulder Massager is a portable and ergonomic device that targets knots and hard-to-reach spots, providing effective pain relief. It can alleviate various types of pain, including neck pain and plantar fasciitis, and offers the convenience of mobility. Being an FDA Class-II Medical Device, it combines the benefits of a physical therapist with hands-free convenience. With adjustable Velcro straps, the FSA-eligible Neck & Shoulder Massager with heat allows focused, hands-free massage. It's powered by a 3-Cell Lithium-Ion Battery, providing 20-25 sessions and quick recharging. Experience the convenience of this FDA-approved, hands-free Neck & Shoulder Massager for on-the-go relief from various pain symptoms.
Can the Neck & Shoulder Massager be used in the car?

The Zarifa Shiatsu Neck & Shoulder Massager can be used in the vehicle as it is cordless; however, we do not recommend using the massager while driving as your hands will be preoccupied
How do I clean the Neck & Shoulder Massager?

To clean your Zarifa Shiatsu Neck & Shoulder Massager, take the following steps:

Turn off your Shiatsu Neck & Shoulder MassagerWipe leather down with a damp microfiber clotheWipe the fabric sections with a dry microfiber clotheWhen complete, you may dry off and replug the massager

When not in use, place the Zarifa Shiatsu Classic Massager out of direct sunlight and if possible cover the massager with a breathable material to prevent dust build up
Can I used my HSA/FSA card?

Yes, this piece of massage equipment is an FDA Certified Class II Medical device and can be used with medical spending accounts.