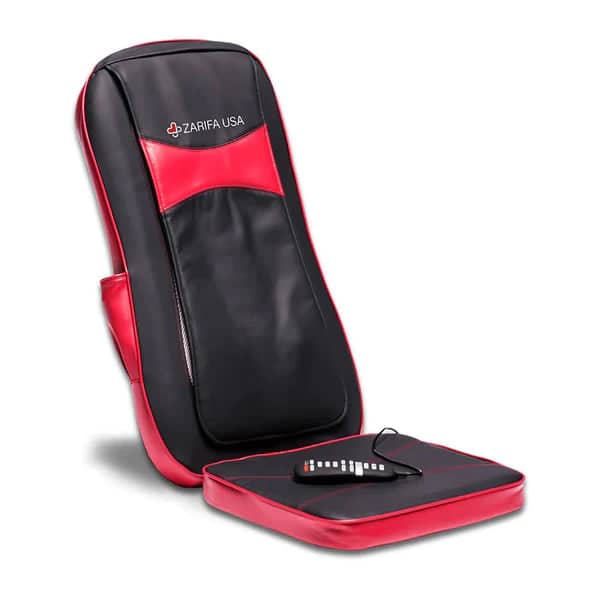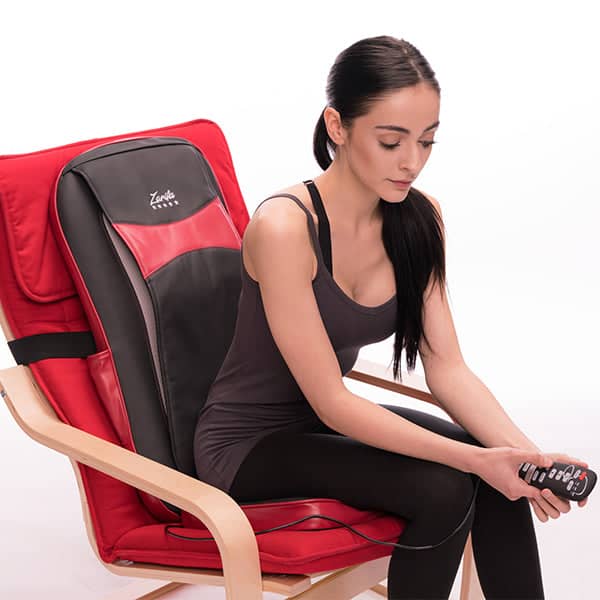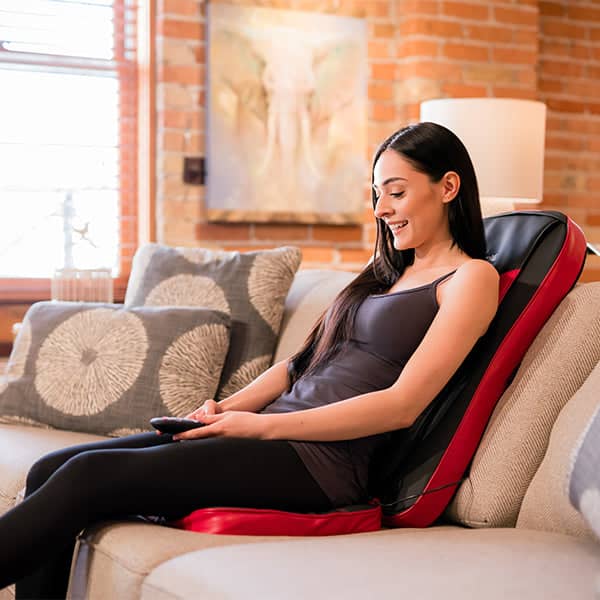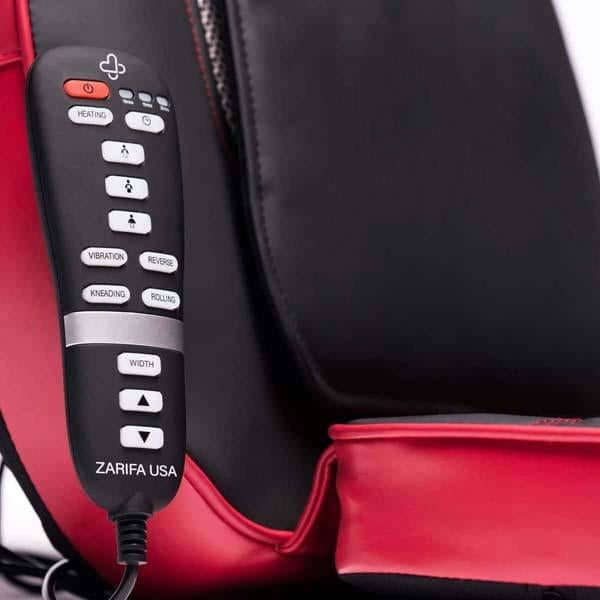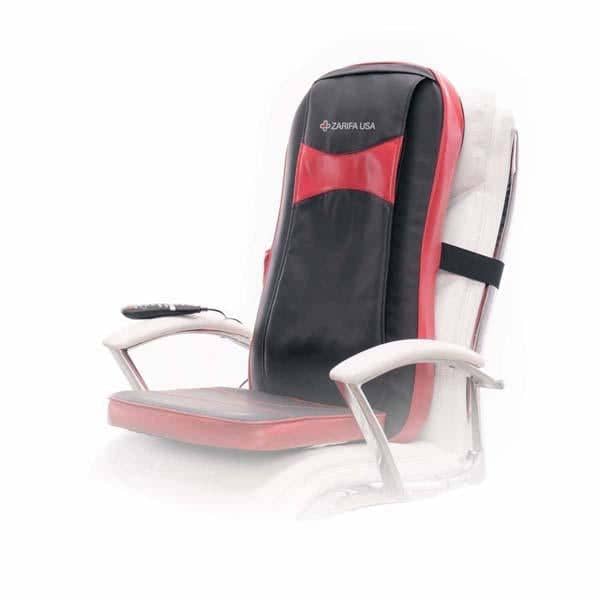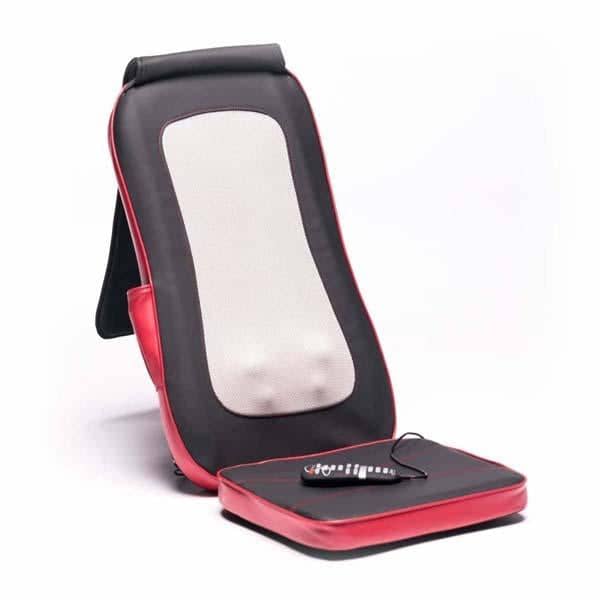 Classic Cushion
The Zarifa Classic Massage Cushion features 4 massage heads, jade heating for comfort, spot targeting, vibration, and more.
You are able to use your HSA or FSA to purchase the Classic Cushion.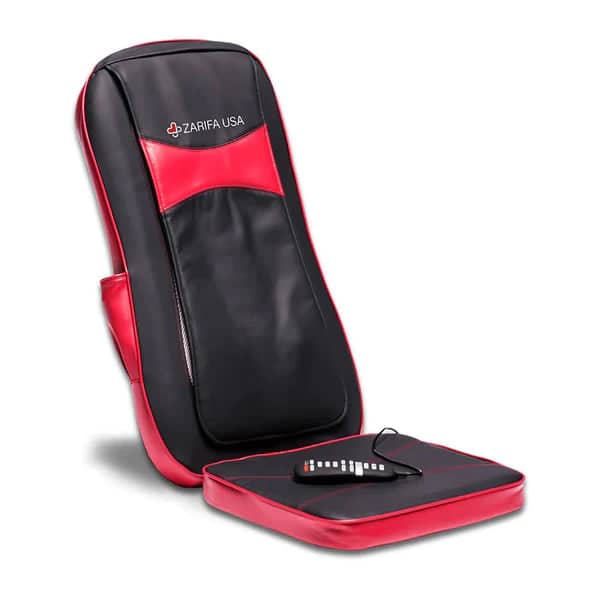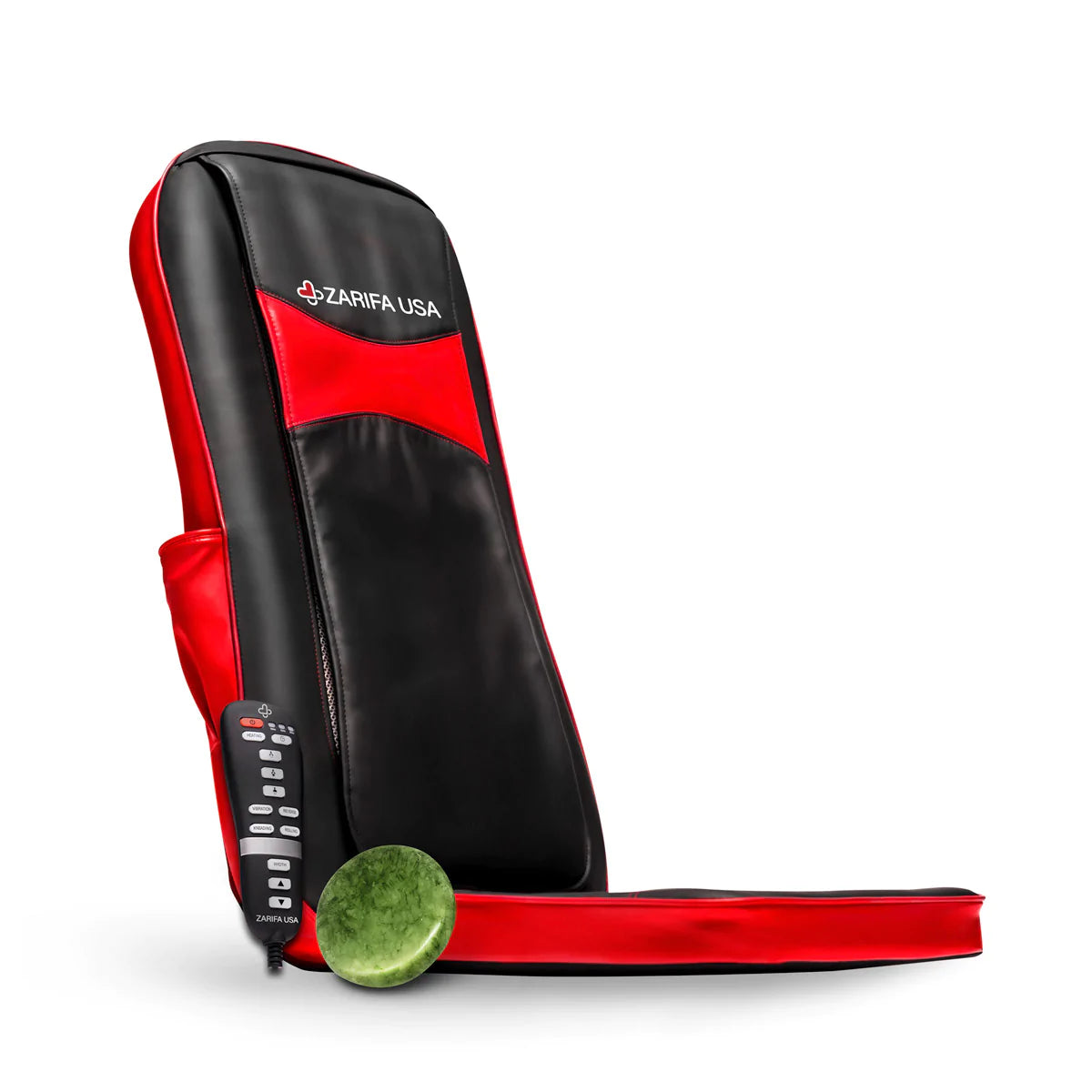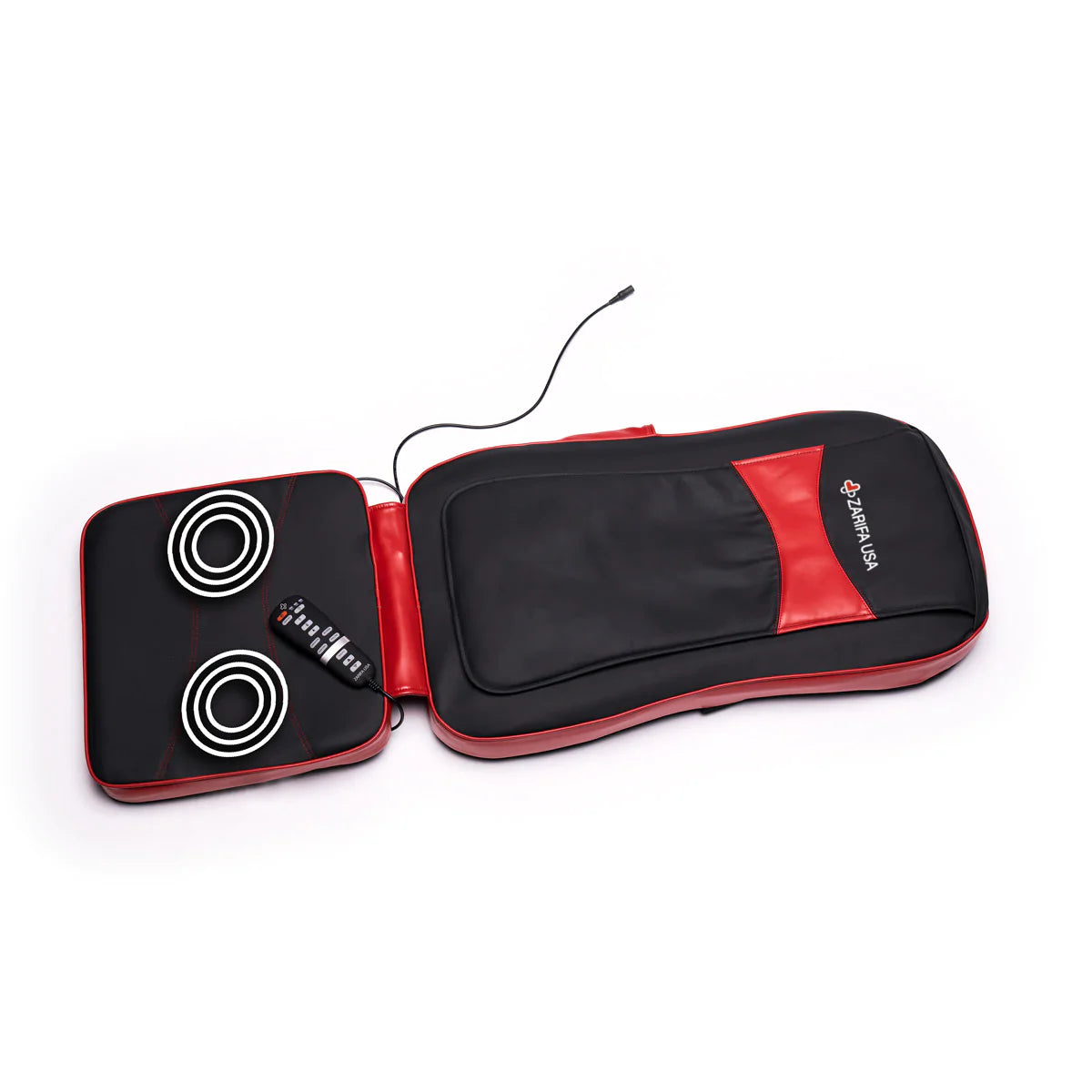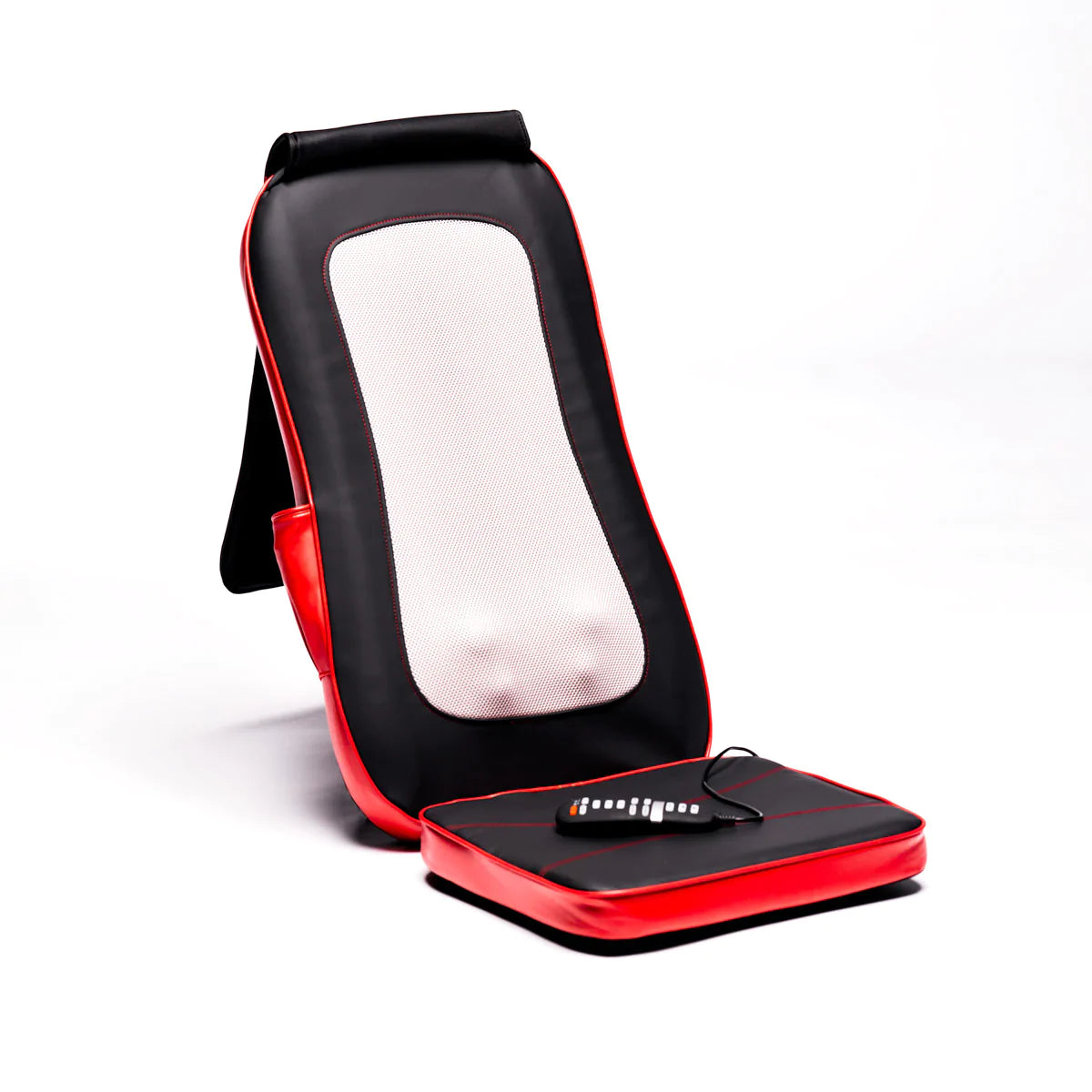 Deep Tissue Massage Nodes
People with a busy schedule can't afford to go for physical therapy at a clinic. Each person looking to relieve their backache or stiff neck seeks out the best massager that soothes the muscles of the body. If you prefer the advantage of clinical treatment without visiting a clinic, then we have a perfect solution for you termed the Zarifa classic massage cushion. This device uses heat to promote blood circulation towards your back and neck. Designed with deep tissue massage nodes that massage the muscles and tissues deeply, this Zarifa classic massage cushion leaves you feeling relaxed.
Vibration Comfort Cushion
Zarifa classic massage cushion with heat and vibration ease tension and improve the quality of massages on the bottom cushion of the memory foam cushion. This firm neck pillow works to loosen tight muscles and facilitates an anti-inflammatory response while still keeping the support of outer rigid materials that will not collapse during your elevated massage experience. This will also help you wind down before bedtime.
Integrated Feeling of Jade Heat Stone
Through the process of Jade Heating, joints become considerably more flexible and stiff, sore muscles gain easier mobility. Your range of motion is strengthened by the heating process, as well as the pain and tension released by straining or contracted muscles.

The Zarifa classic massage cushion with heat simulates real Jade Stone massages by regulating comprehensive heat that emulates the soothing sensation. By targeting the sources of pain, the device suppresses clenching pains and involuntary muscle cramps as well as chronic strain and tension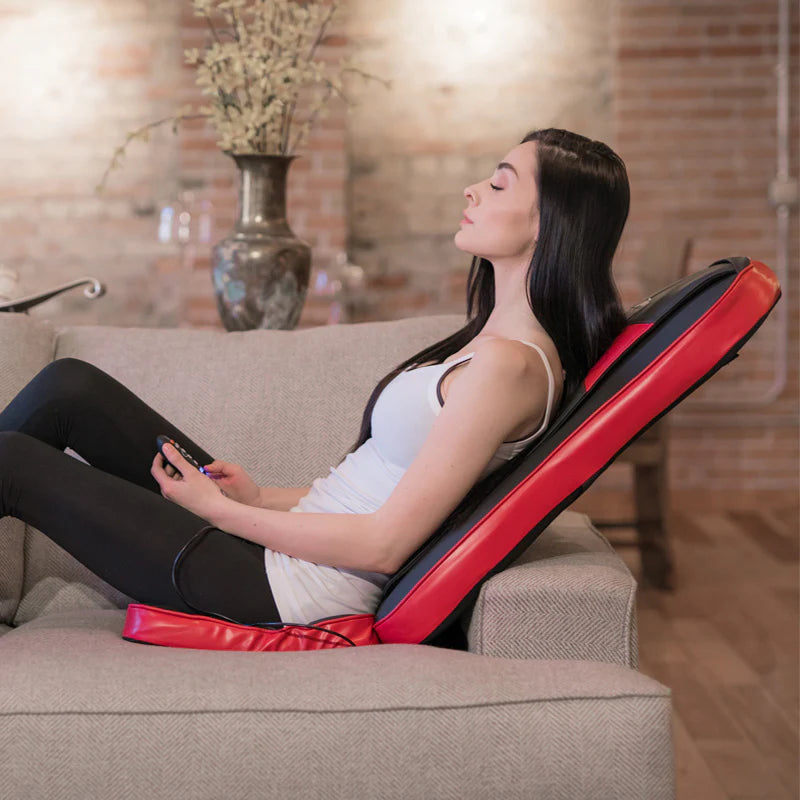 Rigid Construction to Fit Any Chair
Quality Construction was a must in the Classic's design profile and as such we've included the best leather, soft textiles and superior massage motors with heat. The Classic has been designed with portability and ergonomics in mind and will fit almost any chair. Solid stitching and upholstery fitment ensure the life of your product and the rigid back construction allows the chair to work on most surfaces. The rigid construction also allows the user to experience strong kneading massage regardless of the surface it is placed on, preventing any massage sagging or reduction of intensity.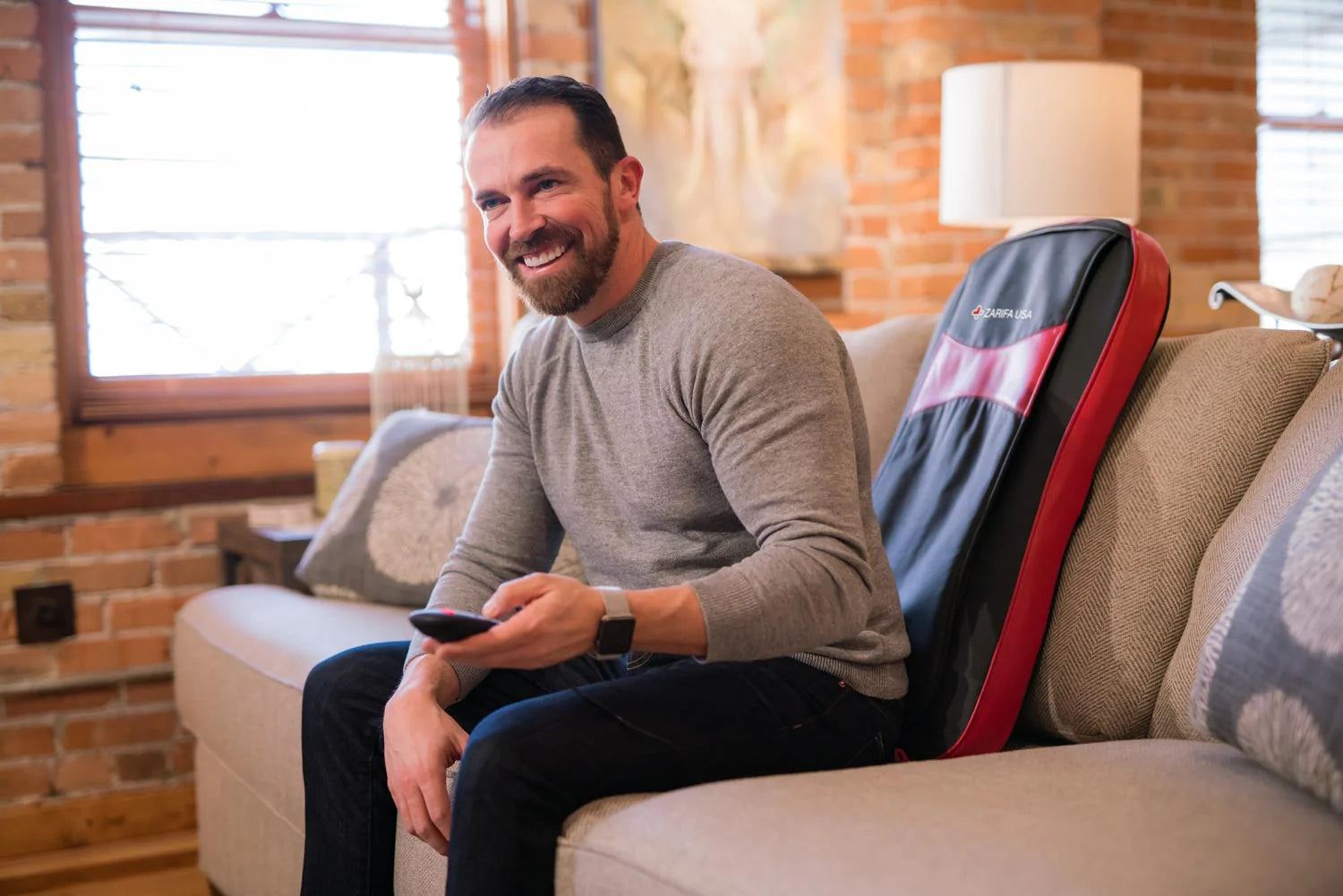 Lower Back Spot Targeting
Achieving full coverage, multiple massage options, intuitive controls, and ease of use were pivotal considerations of the Zarifa Classic development cycle. With the Zarifa classic massage cushion, spot targeting technology is integrated you can place the Shiatsu Massage Cushion Nodes where you need them. The deep kneading with Zarifa classic massage cushion helps to relieve the back pain causing a speedy and sure pain relief. It can spot even the lower body muscles.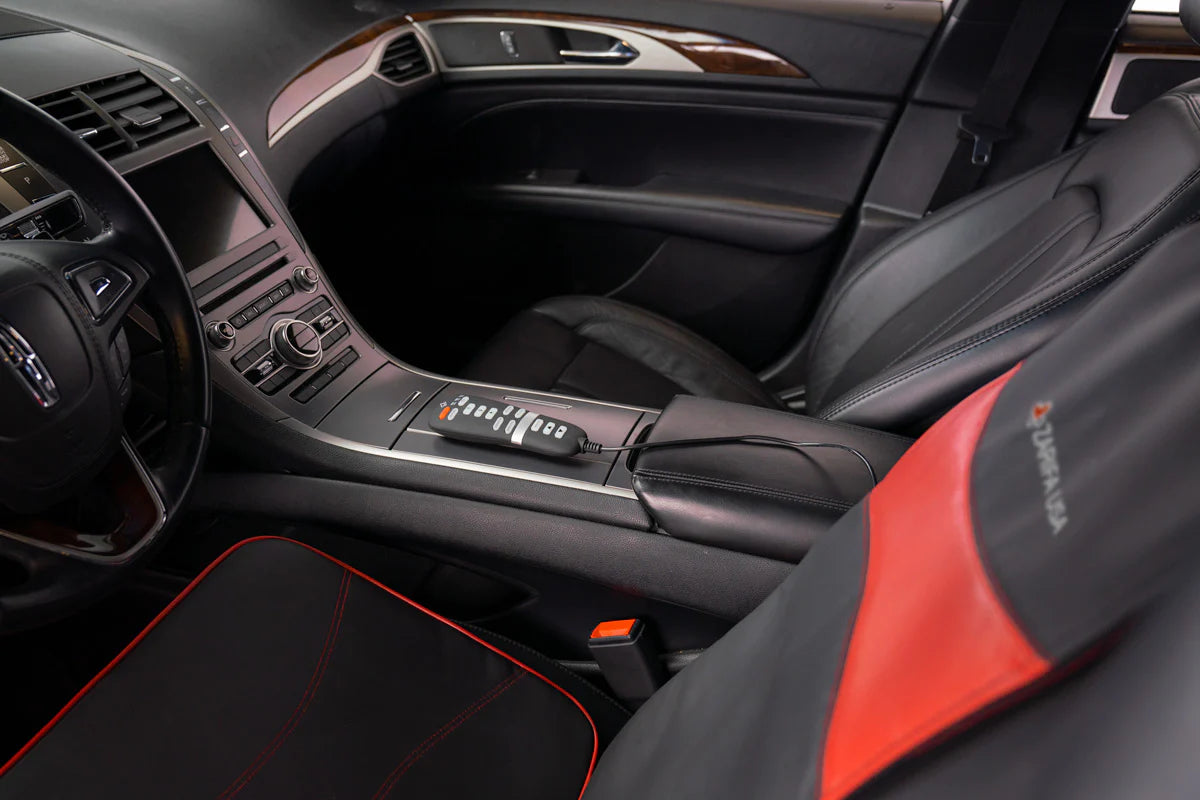 Heated Massager with Car Adapter
We include our handy Car Adapter with each purchase of the back massage cushion. It lets you take your customized message with you anywhere you go and relax your muscles after long travels.
Full Body Spot Targeting
Full Coverage, Multiple Massage Routines, Intuitive Controls and Ease of Use were all key aspects of the Zarifa Classic development cycle. We've incorporated spot targeting technology in the Shiatsu Classic, allowing the user to place the Shiatsu Massage Nodes at the source of their pain and muscle strain. This technology provides the best option for deep-kneading extended massage comfort. The Zarifa Shiatsu Massage Cushion Chair zeroes in on the source of your back pain, resulting in speedier recovery and instant pain relief.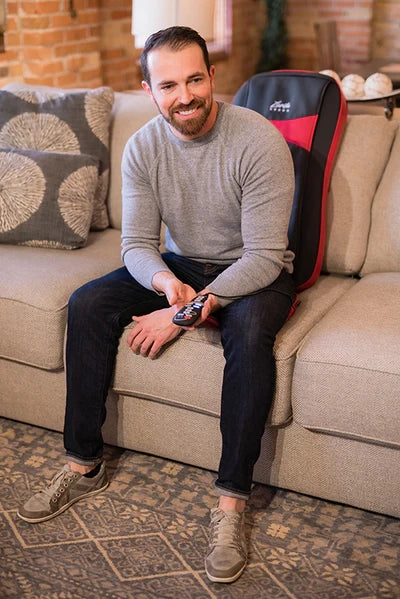 27 Different Targeting Methods
Kneading, Heating, Vibration and Rolling Modes are included with every Zarifa Back Massager Cushion Shiatsu Classic for a uniquely tailored massage experience. For example, the Rolling Mode includes a width adjustment to allow for a comforting massage of any shape or size. Pinched spines and sore shoulder blades are a thing of the past when using our quality massage equipment.
For an even deeper and targeted massage, there is the option to lay The back massager with heat and vibration flat for maximum massage pressure and accuracy.